Back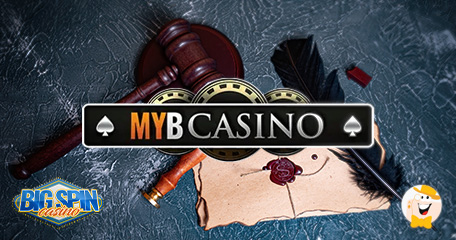 Two Casinos Worked Hard to Rebuild Reputation
When an online casino goes rogue, our team puts a warning label on it or places it among blacklisted operators, instead of simply erasing it from the directory. Although that may not seem logical at the first glance, the reason is quite simple- we want players to be warned which operators are known for poor business practices, unresponsive customer support, slow payments or no payments at all, et cetera.
But, that's not the only reason such brands remain in our directory. Some casinos are simply operated by people who are not interested in the well-being of players, so when the management changes, the company turns over a new leaf and restores its good reputation.
That's precisely what happened with two brands operating under Web Partners- MYB Casino and BigSpinCasino. Having successfully passed the probation period, these operators are now officially removed from our warning list.
Unresponsive Customer Support is a Huge No-No
On September 25, 2018, a representative from MYB Casino announced his presence on a special support and complaints thread on our forum, inviting players to check out their well-known slot games and live dealer tables.
Less than a month later…
…the first issues appeared, as one of our members posted a complaint regarding this operator, and shortly after, another one, regarding the sister site BigSpinCasino. While the complaints were resolved, there were plenty of obstacles during the communication. As you all know, slow and unresponsive customer support is one of the reasons why a brand ends up in a rogue pit.
Exactly one year after the abovementioned thread was created, on September 26, 2019, we placed these two casinos on the warning list.
Turning Over a New Leaf
In June this year, our team was contacted by a new rep from WebPartners, who thoroughly explained the unpleasant situations from the past. He also noted that one of the players who filed the complaint against them was connected with a fraud ring and even used VPN when accessing the casino.
As he explained, the casino's Security team "wants to deal with things away from a public forum and by phone only". That's why the reps are limited when it comes to posting the evidence publicly on a third-party forum. He has a plan on how to be more proactive with player complaints and not just ghost the forum thread.
Having spent 2.5 long years in the shadows of our online gaming community, MYB Casino and BigSpinCasino have finally been placed on probation in June 2022. In the meantime, a couple of complaints were posted, but the rep made sure to resolve them promptly. As they have shown a strong will to improve their business practices, these brands were removed from probation on October 4, 2022.
What Can Players Find at MYB and BigSpin Casinos?
Launched in 2017, MYB Casino is a Betsoft-powered platform but features some interesting games from other providers as well. The operator offers a variety of interesting promotions and bonuses, as well as the option to deposit and withdraw in cryptocurrencies.
Just like its sister site, BigSpinCasino supports payments in crypto and offers all sorts of popular casino games- slots, Roulette, Baccarat, video poker, and more. Both websites are optimized for mobile devices, offering the finest experience to players who like to play games on the go.
Finally, a detail worth adding is that these two brands are not the only ones operating under this affiliate group. MyBookie Casino and Xbet Casino are part of the network as well.
Have you had any experience with MYB Casino and BigSpin Casino? If so, feel free to share your thoughts and impressions with us in the comments section below. Gamble responsibly, always familiarize yourself with the Terms!
"the company turns over a new leaf"
LCB News
Back to articles