Back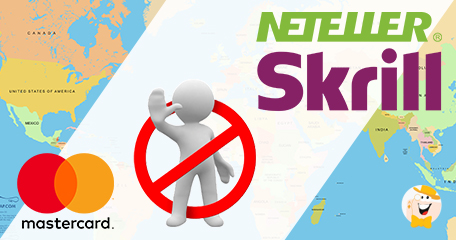 Neteller and Skrill customers in select countries received a recent notification that the prepaid Mastercard won't be available to them after November 25th. In the communication to its users, Paysafe Group, the parent company of the two payment service providers, warned of an upcoming restriction, which will see over 100 nations lose access to the prepaid card service. Countries like Australia, Brazil and others outside of the European Single Euro Payments Area (SEPA) are preparing for the effects of such a drastic shift in rules.

Let's take a moment to look at why this is so significant. For those of you using the prepaid Mastercard product for online gambling purposes, it puts a major damper on the instant cashout concept. Could such a restriction from two top payment services providers result in the exploration of Bitcoin as a viable option? Been avoiding this virtual currency? It may be high time to start considering the benefits.

For the online gambling community, prepaid Mastercards have made immediate withdrawals possible but the upcoming restriction will eliminate this option for customers in non-SEPA nations, with a few exceptions. The Neteller or Skrill withdrawals will be sent to accounts as normal but the money will not be accessible to the account holder with the prepaid card any longer.

On the flip side, Paysafe attempts to pacify its customers by maintaining the terms for balance transfers to bank accounts, which we know takes longer to process, and funds transfers between Neteller/Skrill accounts, which leaves us scratching our heads. How can sending the money to another Neteller or Skrill user help with the instant withdrawal of the cash? Your sister, brother and neighbor are subject to the same restrictions as you, providing they're in the same country, that is. And if they're not, well, that's just silly.

The changes to fee structures have also been less than favorable. Are you guys starting to pull away from the use of these two e-wallets? Would Bitcoin be something to consider?
"money will not be accessible to the account holder with the prepaid card"
Bitcoin
Casino Banking
Back to articles