Back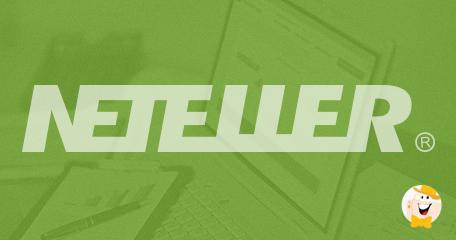 Among widely-used payment transaction options on a multitude of online casinos, Neteller's distinctive perks break through the competition, making this e-Wallet one of the most popular ways to make deposits and withdraw funds.
2019 marks the 20th anniversary since its conception and in an effort to provide top-notch service to its customers and remain in compliance with global legal trends of business conducting, the company has introduced certain alterations to its terms and conditions that concern their users.
Service Fees and Account Suspension
The adjustments regarding two points that govern Neteller's relationships with their clients will come into effect on March 13th and they are as follows:
Concerning users' prolonged period of inactivity, Neteller Service Fees, as referenced and elaborated under Skrill's Account Terms of Use, now state that "Your NETELLER Account is free for personal use as long as you login or make a transaction at least every 12 months. If you don't do this, a monthly service fee of USD 5.00 (or equivalent) will be deducted monthly from the funds in your Account."
The second alteration, as summarized by the company, deals with account cancellation in cases of proven illegal activities, that the company defines like this:
"Termination or suspension of your NETELLER Account
We may now suspend your Card and/or your Account or otherwise restrict its functionality where we reasonably suspect that another NETELLER or Skrill account held by you has been used for any fraudulent activity, money laundering, terrorism financing or other criminal activity."
Combined Action With Skrill
The said modifications are in tie with the recent announcement of identical nature heralded by Skrill, who imposes the exact same changes on their users.
Over the years, the Isle of Man-based firm has become one of the key alternative funds transfer service providers and the safety of their transactions has provided a cornerstone for iGaming industry who is in need of ultra-safe methods that always run ahead of its times.
The super-rapid, almost instantaneous completion of money transfer, makes it a very convenient amenity in the world that constantly accelerates and in which users have a growing need for immediate solutions.
Various online casinos even offer bonuses for Neteller depositors – you can find these, as well as a comprehensive list of all the casinos that have this e-Wallet as a banking option on the very first link in this article.
Neteller users are advised to take heed of the aforementioned adjustments of terms of use and act as necessary in order to comply to them. LCB will keep you posted on any eventual changes in the future of this, as well as all other popular payment services.
Source:
"Neteller – Important Account Information", Neteller Press Release, January 5, 2019.
"The adjustments regarding two points"
Casino Banking
Back to articles