Back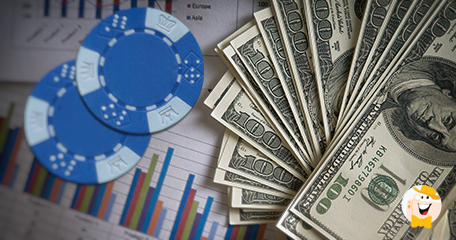 Casinos in the state of Nevada have reported a brilliant year behind them – in 2017, new revenue records were set that surpassed those instated before 2007's recession.
According to the report, casinos in Nevada have made a total revenue of $26.2 billion which is a 3.7% increase compared to 2016! Casino income reached $1.6 billion for the twelve months of last year, during which casinos paid $852.2 million in taxes and fees – a 7.7% of total revenue.
Of all the regions of Nevada, the part that proved to be most popular with players and that earned most revenue was – not surprisingly – Las Vegas Strip, whose revenue of $17.7 billion is a 3.9% year-on-year increase and whose profit rose by 11.3% to $110.3 million.
In related news, the Nevada Gambling Control Board has just elected their first-ever female chairperson, State Senator, Becky Harris. She will be replacing A.G. Burnett, who resigned after five years of being in the driving seat.
After last year's tragic events when a shooter killed more than 50 people in the Mandalay Bay Shooting, there were serious concerns about safety in Nevada casinos, particularly those in Las Vegas. Safety measures have been improved since and, despite this horrendous event, the overall number of annual visits to Las Vegas casinos didn't plummet as expected, but didn't set the new visitation record either. Still, current trends show there are good indications that 2018 will prove to be even better than 2017 for Nevada casinos.
Source:
"Nevada sets gambling revenue record in 2017", igamingbusiness.com, January 16, 2018.
"Nevada have made a total revenue of $26.2 billion"
Land Based Casino News
Back to articles