Back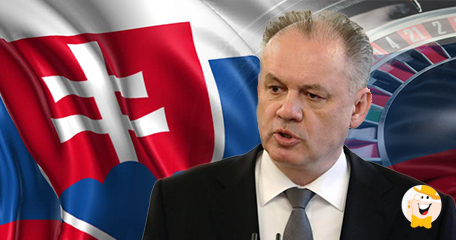 If you too belong to one of those who anticipated a brighter future for Slovakia, at least when it comes to its iGaming sector, think twice.
The country's president, Andrej Kiska, has declined the brand-new legislation, assembled by the Ministry of Finance, and prevented further establishment of online casinos within the territory.
Despite the announcements from early December, that Bratislava (capital of Slovakia) would give green light to offshore operators, the head of state was not convinced in the bill's measures to protect players.
Kiska explained that Slovakians could be exploited and put a veto on the legislation, demanding a revision and further review…
The president also implied that the document should automatically list all residents who had claimed personal bankruptcy and add them to the self-exclusion list.
Further Concerns
According to the report, there has also been found a significant amount of safety and security issues, suggesting that the legislation requires better protection of personal and financial information.
Kiska commented that customer's digital data must be kept safe and secure, and the current bill simply does not provide sufficient evidence how the information would be safeguarded…
Another great concern is problem gambling, for which there is no official strategy whatsoever; the legislation does not provide intel on how casino operators would fund treatment or prevent addiction.
Local Government to Acquire More Authority
Before the country's legislators go back to the drawing board and rework their gambling bill, Kiska's recommendations must be taken seriously. The president is keen on providing the local government with more power over the iGaming industry, since local authorities must have the final decision on gambling in their region.
The revised legislation must also prevent land-based casinos from opening near schools or religious institutions. Slovakia initially imposed a €3 million fee for an online betting license which would be obtained through the newly formed regulatory body – The Office for Regulation of Gambling. It is planned that the agency takes over all duties currently taken care by Ministry of Finance.
To summarize, remote licenses will be valid for 10 years, but operators who prefer offering both online and land-based wagering will be given 5-year permits with an ability to extend for an additional 5-year term. The legislation also says that iGaming businesses will pay 22% tax on their online gambling revenue.
It remains to see whether the country will resume its regulations in 2019.
Source:
"Slovakian President Shoots Down Online Gambling Legislation", e-playonline.com, December 25, 2018.
"president, Andrej Kiska, has declined the brand-new legislation"
Gambling Law & Society News
Back to articles