Back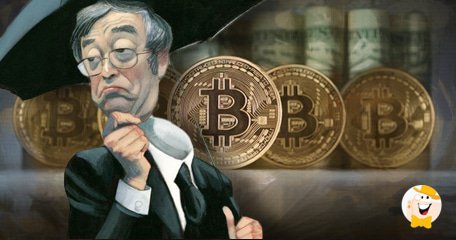 Yet another individual may be trying to take the credit for having invented Bitcoin. While to this day, Satoshi Nakamoto remains ANONYMOUS, an interesting string of events have revealed themselves at Quora, an online environment where users can gain and share knowledge with one another. One of its users is going by the Bitcoin pseudonym, and is using the following to describe himself: 'former founder and creator at Bitcoin from 2008 to 2010.' This isn't the first instance of this, however, so there isn't much stock in the user's claims. In fact, he is the 17th member to have adopted this name at the site.
As of April 3rd, the user began answering economic-related questions. He claims to be staying at the Berry Biz Hotel, a ritzy facility in Bali, and maintains that he is, indeed, the founder of Bitcoin! In one of his posts, he commented, "I am very real, however, everyone who is supposed to be me – isn't! I am so far removed from that 'so-called' eligibility list that it would be impossible to guess who I am."
He also has a Facebook profile, created in March, listed under the name of a Satoshi Nakamoto, living in Bali. Originally from Texas, the user further added, "I live in Bali, Indonesia, and I was actually born in 1977; not 1975. I am American – not bloody English."
A major fly in the ointment in the individual's claims lies in his inability to provide any cryptologic proof of his identity. When sent an email by Bitcoin.com and asked to provide proof, "I can't sign any messages because my old email (satoshi@gmx.com) was highjacked a number of years ago. It contained my only backup of all my private keys."
He continued, "All my Bitcoin private keys were once held within a single encrypted notepad document. One copy was stored on my laptop, and the other was stored in my original GMX email account; however, neither sources are accessible now. A sequence of events unfolded in 2010 that caused me the loss of all my keys. After I lost 'incentive' to continue with the Bitcoin project, I announced to the world that I was moving on to other things."
Could this be the real Satoshi Nakamoto? What do you think?
Source:
"Has the Next Satoshi Nakamoto Revealed Himself in Bali?",Kevin Helms, news.bitcoin.com, April 20, 2017.
"Could this be the real Satoshi Nakamoto?"
General Gambling News
Bitcoin
Back to articles