Back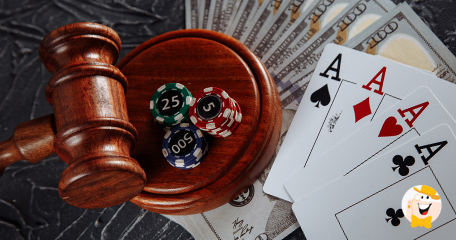 Six gambling establishments in New Jersey have been instructed to relinquish nearly $75,000 (£60,073/€68,984) in earnings from individuals below the legal gambling age and customers who had voluntarily excluded themselves from gambling activities.
Ocean Casino Resort, Resorts Casino Hotel, Golden Nugget Atlantic City, Bally's Atlantic City, Harrah's Resorts Atlantic City, and Parx Casino at Freehold Raceway reportedly violated the rules. In October, these NJ casinos were found to have contravened state laws regarding the legal gambling age and self-exclusion regulations, leading to the forfeiture of a portion of their winnings.
What About Other Brands
Resorts Casino faced the most significant impact, having to surrender $51,643 in earnings. The casino received four forfeiture orders, with the largest amounting to $33,590 for permitting a self-excluded individual to participate. Other orders were linked to underage gambling and failures in identity verification checks.
Meanwhile, Ocean Casino will be forfeiting $7,403 in earnings related to underage customers and other identification issues. Bally's will also relinquish $5,621 in earnings from users who had self-excluded in NJ.
Golden Nugget is set to forfeit $4,232, covering instances of underage gambling, self-exclusion oversight, and inadequate ID checks. Harrah's will provide up to $886 for underage users.
Additionally, Parx Casino will forfeit $4,427 in winnings from visitors who had self-excluded.
In other developments, both DraftKings and Rush Street Interactive have incurred fines in NJ.
DraftKings has been directed to pay $7,500 for permitting a self-excluded individual to create an online account and place wagers, despite opting for the NJ self-exclusion scheme.
Rush Street Interactive's penalty is associated with accepting bets on events not allowed and pre-match wagers on events that had already commenced. The operator is facing a $2,500 penalty.
All forfeiture orders and penalties were imposed by the official regulator, the NJ Division of Gaming Enforcement. This happened in 2020, with details being revealed at present.
A portion of the covered funds will be allocated to support programs addressing gambling harm in the Garden State.
About Regulator
The New Jersey Division of Gaming Enforcement (DGE) plays a pivotal role in overseeing and regulating the gaming industry within the northeastern U.S. state. As the regulatory authority responsible for maintaining the integrity and fairness of gaming activities, the DGE ensures that both online and land-based casinos adhere to the stringent regulations and standards set forth by the state of New Jersey.
Committed to upholding the highest level of transparency and accountability, the DGE conducts thorough investigations into gaming establishments and operators to guarantee compliance with state laws. The division also implements and enforces measures to protect consumers, including age verification protocols, responsible gambling initiatives, and self-exclusion programs.
In addition to its regulatory functions, the DGE works to foster innovation in the gaming industry. The division keeps pace with technological advancements and evolving trends, adapting regulations to accommodate new forms of gaming while maintaining a secure and fair environment for both operators and players.
Source:
"New Jersey casinos to forfeit underage and self-exclusion winnings", iGamingBusiness. November 15, 2023.
"have contravened state laws"
Land Based Casino News
Back to articles