Back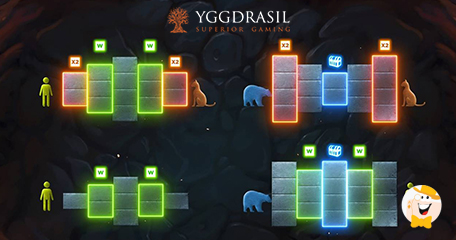 Yggdrasil Gaming, Cherry subsidiary, has recently announced that it will soon be going live with a brand new concept, which it is calling, Fusion Realms™. The brand is so proud of its recent creation that it plans to patent the technology in the United States.
Its latest development will enable the brand to have the ability to combine a series of reel sets and features into one slot game. The new concept will also make room for the implementation of different worlds in a single title as well.
In a nutshell, Fusion Realms™ will allow for a single game to operate with MULTIPLE features and across numerous environments, all of which is soon to be seen in action across the reels of the brand's upcoming title, The Jungle Book.
Inspired by the Disney tale, and Rudyard Kipling's book of the same name, the slot will provide users with the opportunity to select one of FIVE available characters, each equipped with two unique features. Each of the five characters will also have the ability to move freely between five gaming modes, multiplying the number of win opportunities.
CEO, Fredrik Elmqvist, commented, "This is another industry first brought to market by the Yggdrasil team. Fusion Realms is a new mechanic engine, powered by complex maths, that enables us to create games on a totally new level, with more dimensions and added depth. As a result, we can offer an even more immersive and engaging player experience than ever before. It is a major breakthrough, but just one of many we have lined up for the year."
Source:
"Yggdrasil rolls out ground-breaking game mechanic Fusion Realms™", yggdrasilgaming.com, February 8, 2017.
"it will soon be going live with a brand new concept"
Casino Games
Casino Software
Back to articles