Back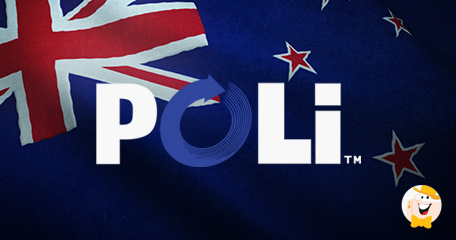 Players from New Zealand will be happy to hear the latest news. They can now use POLi as a payment option for depositing and withdrawing funds directly from their Internet banking. With operations in the country since 2007, POLi is one of the most sought-after real-time online payment solutions in New Zealand, and is now accepted across online casinos.
More About the Provider
In New Zealand and Australia, POLi is the leading online account-based debit payment provider, with Poli Payments Pty Ltd serving as its parent company, wholly owned by Australia Post. Since 2007, POLi has been active and processing transactions in New Zealand. Merco, established in March 2009, holds the position of Master Distributor for POLi in New Zealand, managing all sales, marketing, and customer support efforts.
Their mission is to promote POLi as the preferred online debit payment option for New Zealand consumers while assisting online commerce players in raising sales and minimizing costs and complexities. The Merco team unites banking, payment processing, technology, and eCommerce expertise.
How Does Poli Work?
If you are ready to use POLi for regular transactions, you need to get familiar with its system. Let's see how can you set up this method:
Sign up for POLi. To sign up, gather your business information, a bank document verifying your account, and if available, your logo.
Begin the Process. To comply with anti-money laundering policies, the platform will verify your bank information and handle your application. After completing these steps, we'll send your account details by email.
Incorporate POLi as a Payment Selection. You can include POLi in your web shopping cart, use API, make payment forms/links, and add Pay Now buttons to your Xero invoices.
Total Integration. Customers can safely and directly pay via internet banking
Gambling in New Zealand
The regulation of gambling in New Zealand falls under The Gambling Act of 2003. This act was put in place to replace and consolidate The Gaming and Lotteries Act 1977 and The Casino Control Act 1990, along with The Racing Act of 2003. If an activity falls under the category of gambling, is taking place within New Zealand, and is not a private home game, it is strictly prohibited unless it is authorized, licensed, and in compliance with the laws outlined in the Gambling Act 2003 or The Racing Act of 2003.
This includes remote interactive gambling, which is defined as gambling via communication devices. However, there are certain exceptions to this rule, such as approved sales promotions in the form of a lottery conducted in New Zealand, and remote interactive gambling conducted only by The New Zealand Lotteries Commission and The New Zealand Racing Board.
"most sought-after"
Casino Banking
Back to articles