Back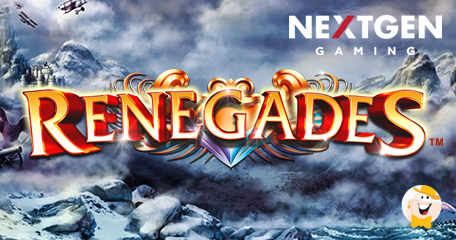 What we love the most about NextGen is how willing they are to go rogue and just do something totally off-beat and out of the box on a regular basis. Forget all you thought you knew about video slots – nothing is written in stone and one very effective way to prove this is by taking a look at Renegades, a revolutionary tale of badass and feisty female combatants and champions of justice.
What hits home immediately, the moment you simply glance at the game, is how different in structure it is. It has 243 paylines, sure, but where all familiarity ends is with 5 reels that act and look like nothing you've ever come across before. Symbols and characters are spread out unevenly, sometimes occupying several reels. Low-end symbols are represented by shiny gem-stones in various colors and shapes.
Five different (all gorgeous) Renegade characters take center stage: Freya, Valyrie of Valhalla as an obligatory Nordic mythology representative whenever tough ladies are at hand, Valda the Dragon Slayer, Harriet the Hellstorm (and an aviator, by the looks of it), Ivy the Sabreclaw and Raffaela Blaze, whose gun skills are matched by no one. Each of them has their own background story, a very particular set of skills and will take you on an adventure of their own. They will accompany you during your bonus rounds (triggered by landing three or more bonus symbols) in which reels will only contain the character you choose. It goes without saying that this makes way for impeccable big wins and, depending on the character you choose to accompany you, the rewards will be different as well.
Wild, scatter and Mega symbols pave the way for some prosperous and thrilling bonus features. The latter is a necessary ingredient for all the Mega wins that take up three adjacent reels. Free spins are triggered by landing at least three scatter ice symbols anywhere on the reels. The more of these symbols you land, the bigger the multiplier will be during free spins mode. Oh, and a little hint: not to discriminate against other ladies, but Freya is the most valuable one – landing her during free spins will produce some amazing jackpots, up to 759 times the amount of your wager!
The visual appeal is superb, with bright and vibrant colors, flashy animations and tremendous drawing style. The soundtrack alternates between peaceful and calming moments and downright drama-driven beats.
We reckon NextGen has triumphed yet again. Their lateral thinking has paid off and this time they've produced a proper beauty of a game.
"Renegades, a revolutionary tale of badass and feisty female combatants"
Casino Games
Back to articles