Back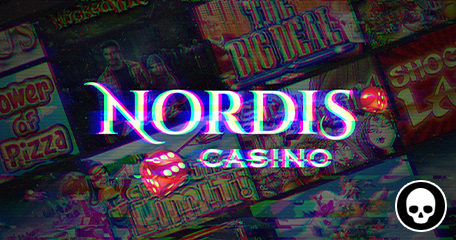 Young Casino Brand Earns Warning After Only a Year in the Business
Nordis Casino has just received a warning from LCB. The gambling platform and sportsbook is now on our Warning List due to poor support and regular player complaints about delayed and slow payments.
Unfortunately, the brand refuses to respond to our emails and we cannot guarantee that the winnings will be paid in a timely manner, if at all.
The Potential to Turn into Disaster
Nordis Casino has been with us for over a year. It was established in 2021 as an online gaming division of Games & More B.V., licensed and regulated by the laws of Curaçao. Although it promised a lot with its massive gaming library, a sportsbook, bingo lobby, and live games, the platform has earned a warning due to poor support and delayed payments.
They even joined our forum to provide additional support for players' queries and complaints back in October 2021, but… it never really served its purpose.
Ever since day one players have had troubles cashing out at this place, be it a delay, hold up or some other incomprehensible reason.
The first case was recorded already in November that same year, when one of our players filed a complaint to Marina, the official casino rep, in the designated thread. Soon after, a whole lot of LCB'ers who opened an account with this operator, started reporting payout delays, partial withdrawals or no cashouts at all!
Such a large quantity of complaints immediately caught our attention and our moderators stepped in as mediators to help with the growing number of issues at Nordis. Meanwhile, more players started posting about the stuck withdrawal processes, mostly due to the unresolved communication or unclear explanations.
To be honest, some complaints were resolved and a certain number of players successfully received their winnings.
Still, there are a lot of those who are either:
Waiting for the partial withdrawal request to be closed
Don't know how much wagering requirements they have left
Expecting a simple answer to their emails and queries OR
Hoping that they will at least get their deposits back
You can see all these statements of disagreement on approximately 15 pages in the direct casino support on our forum, thread Nordis Casino Support and Complaints.
On Warning List… Until Further Notice!
According to our rules of business, a casino will receive a warning due to poor support and regular player complaints. These may include delayed and/or slow payments, as well as other reasons, like refusing to respond to our emails.
At the time being, we cannot guarantee that winnings will be paid in a timely manner at this casino. Our team is working on this case and we hope to have some positive results and outcomes in the following period.
Therefore, we cannot recommend joining Nordis Casino at the moment, so play at your own risk and responsibility.
Stay tuned for more information on the case.
"players have had troubles cashing out"
Casino Warnings & Rogue Reports
Back to articles