Back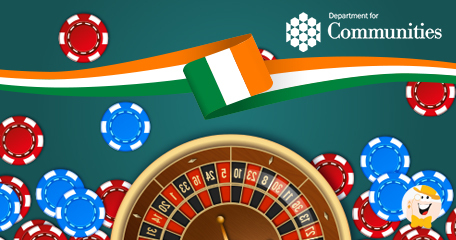 A public consultation that is regarding changes in the gambling regulatory system is in plans for Northern Ireland's Department for Communities. The proposed talks should take place until February 21st 2019.
Tracy Meharg, Department for Communities' permanent secretary has said that the department is considering changes to be included in a new gambling legislation.
Caution is Advised
Meharg has said that this industry is an important employer in this country…
…but has also expressed some concerns:
"However it is very important to recognise that for some people, gambling has the potential to cause considerable harm. Any future changes to the law must balance the interests of the gambling industry with the need for regulation to protect vulnerable people."
She also added that the legislation, as it is, is obsolete, and did not follow changes made in the industry and technology.
"[The results] will put the department in a position to offer the best advice to an incoming minister on the future regulatory framework."
Closure of Fitzwilliam Card Club Casino
Meanwhile, in Ireland…
…Dublin's Fitzwilliam Card Club has been closed for local gamblers. The venue was located close to Merrion Square in country's capital, however just after Christmas, 78 people lost their jobs.
The reason behind the casino's closure is the new Gaming and Lotteries Act whose amendments were passed by the members of the Parliament and blocked the casino from operating.
The casino is Dublin was informed that operation is possible only under the official permission.
Casino spokesman has said:
"Sadly, our pleas fell on deaf ears and an amendment was not granted to safeguard the business and our 80 employees."
The Bill's Progression
The Gaming and Lotteries' (Amendment) Bill has passed this June…
…and is the first proper update to 1956's Gaming and Lotteries Amendment Act. It has set the maximum gaming machine stakes and prizes at EUR10 and EUR750. The age restriction of 18 years of age on betting and gaming products.
Deputy of Irish Parliament, Jim O'Callaghan, said:
"We believe there is a need for much more thorough control and regulation of gambling. Regrettably, the legislation before us deals only with very small aspects of the issues concerning gambling that are problematic in this country."
Source:
"Northern Ireland Launches Consultation on Gambling Legislation", Niji Narayan, europeangaming.eu, December 20, 2019.
"changes to be included in a new gambling legislation"
Gambling Law & Society News
Back to articles