Back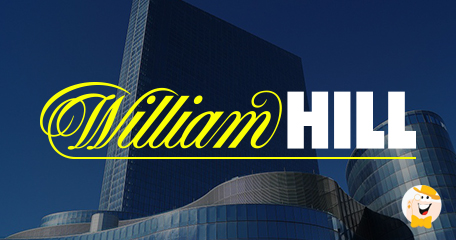 June 28th will be a major day for Atlantic City, quite possibly the most crucial in its recent history. This is the day that will see the opening of two new major casino resorts: Hard Rock Atlantic City and Ocean Resort Casino. Some news coming from the latter tells us that a sportsbook provided by the world-renowned, UK-based, William Hill is to be included in Ocean Resort's offer from day one.
Ocean Resort Casino is built on the foundations of the former Revel Casino. Their punters, which are expected to come rushing in, in the thousands the minute the new resort opens its doors, will now have the chance to try their sport wagering expertise and knowledge using one of the leading brands in sports betting. The Sportsbook alone will take up to 7,500 square feet of gaming space with suites for up-scale players for placing bets on various events – the most exciting of which will be the 2018 FIFA World Cup that will be well underway when ORC officially opens.
As we have recently reported, the US Supreme Court has passed the legislation allowing New Jersey to legalize sports betting, opening the door for all other US states to proceed as they wish in that regard, effectively launching a full-scale sports betting legalization country-wide.
Property where Ocean Resort Casino was built was sold to Colorado's developer, Bruce Deifik, for $200 million. He then invested another $200 million in renovation of premises. William Hill, on the other hand, is already well-established on the US market, currently managing 115 sportsbook operating in Nevada.
Source:
"Ocean Resort Casino partners with William Hill sports book", Danzis David, pressofatlanticcity.com, May 24, 2018.
"William Hill is to be included in Ocean Resort's offer"
Land Based Casino News
Back to articles