Back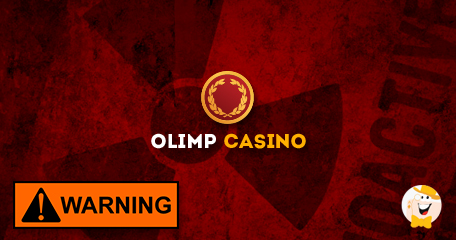 Little is known about Olimp Casino, other than the fact they are a shady-looking venue with what seems to be a collection of falsified slots. Some of our members noticed software irregularities as well, and after thoroughly investigating the site, we regretfully report this operator fails to meet necessary requirements that make a decent gaming site. LCB team has researched countless piracy cases so far, accumulating vast experience in the process. However, there is no need for much practical knowledge to recognize something is amiss here!
Olimp offers little to no background information on the platform itself. We were unable to determine when launched, who owns the site or where the software comes from. They appear to operate without a license, as there is no evidence nor mention of any kind of a legal permit in the terms and conditions, or anywhere else on the website.
The introductory sequences, as well as the complaints sections of the T&C usually contain some information about the owner company and regulator, but here this is omitted either accidentally or intentionally. Some parts of the website are in Russian and the pirated domains look familiar, while other aspects that might point to a well-known rogue group targeting Eastern European markets - poor English translation, predatory bonus terms, fake license validators - are not present here. It might very well be another brand from the Welcome Partners rogue network, but we can't be certain.
Fake Games: Signs to Watch Out For
What we do believe, based on our findings, is that their games are not genuine. Within the suite, we found fake versions of Novomatic and Net Entertainment video slots. Key features such as hosting servers, menus, and launchers do NOT match the providers' official products. We will show our readers why we think these are bogus titles on the example of a popular slot Columbus Deluxe developed by Novomatic, and a branded NetEntrelease Dracula.
As always, the first thing to check is the source code and domain where the games are hosted. As expected, it is a pirated domain without any similarity to either of the two official sources: https://olimp-casino.monkeyboxsrv.com/. Not only does it reveal foul play, but it is also a hint that gives away who might be the culprit - Welcome Partners group with over a dozen active sites using the same cheating tactic!
Pirated hosting domain as evidenced by the source codes in the supposed Novomatic and NetEnt products found at Olimp :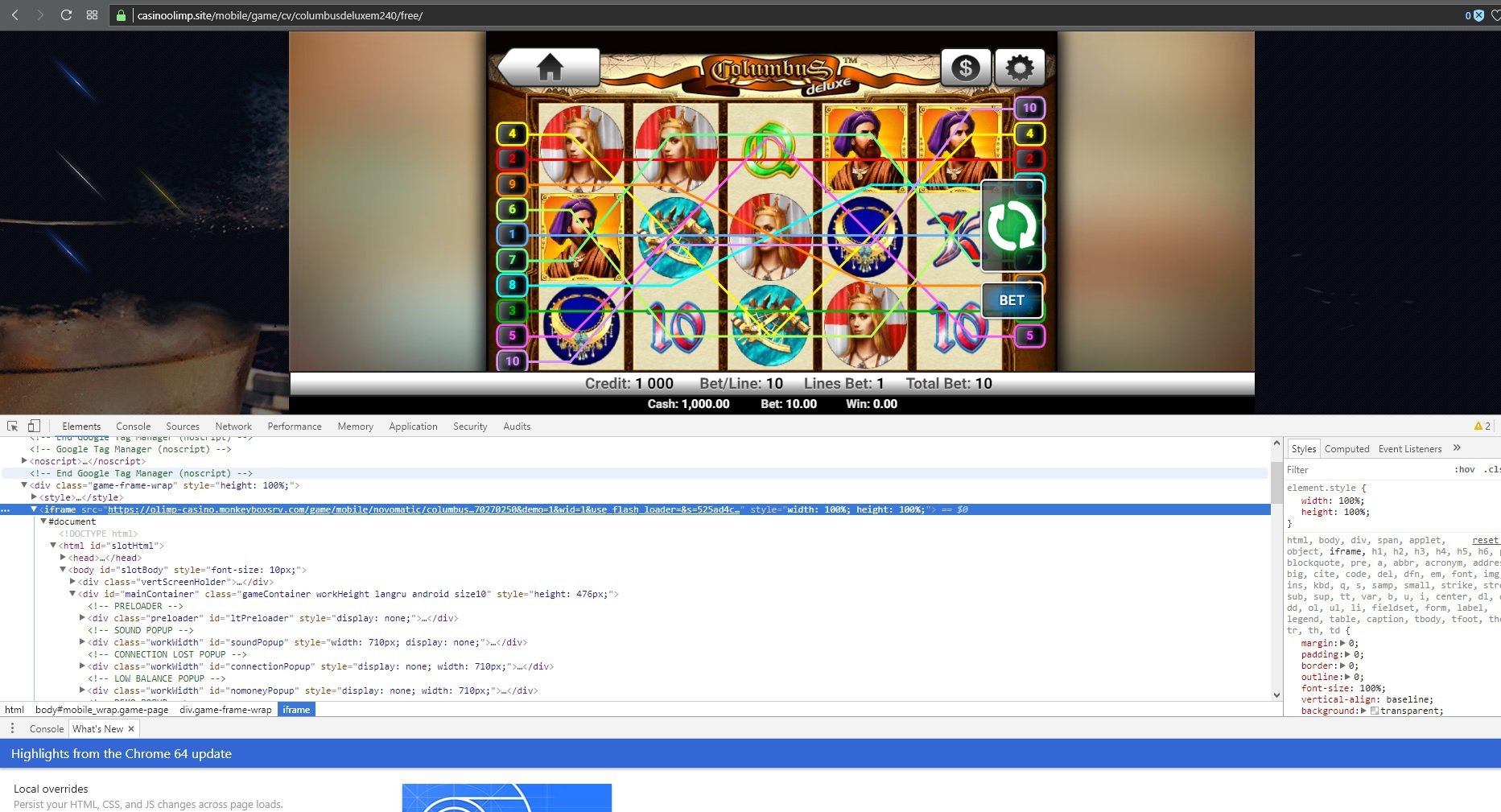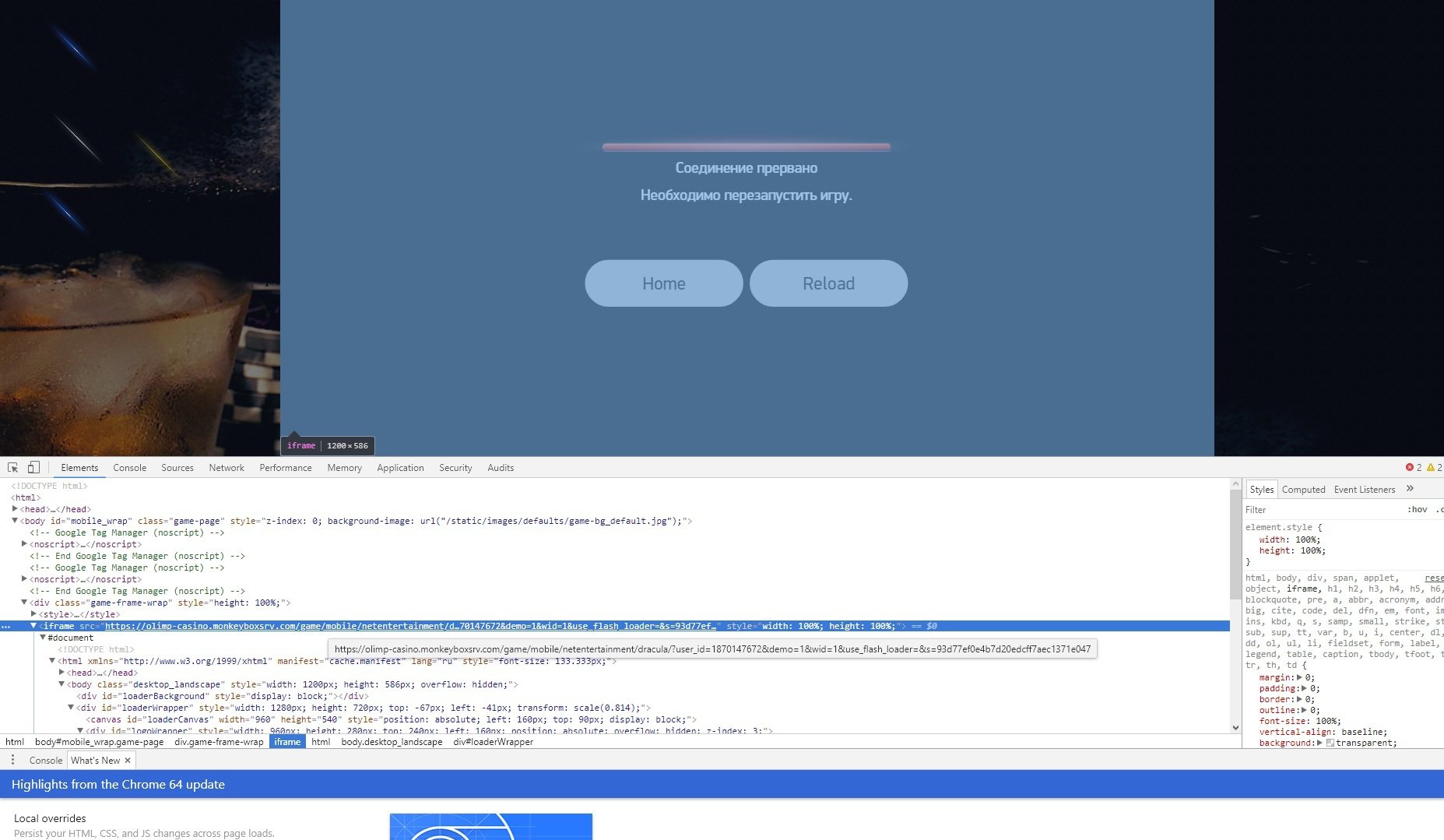 Loading and Starting Screens can Easily Reveal a Counterfeit
Launching Columbus Deluxe slot, it is obvious the loader looks nothing like that of the original Greentube products. Anyone who has ever played this game can spot the discrepancies right away, and should it happen to you too, don't hesitate to close the game immediately and report your suspicions to us! Experienced players and fan of this developer know that their countdown load timer is a circle, not a bar! Proceeding into the gameplay, players are presented with a number of slot machine images, laid out in multiple rows, to pick from. As you can see below, none of this is present in the versions we found at Olimp. Furthermore, during spinning it is very clear the interface and layout feature additional buttons, colors and design elements that otherwise do not exist in the legitimate version.
Strange-looking loader of Columbus Deluxe: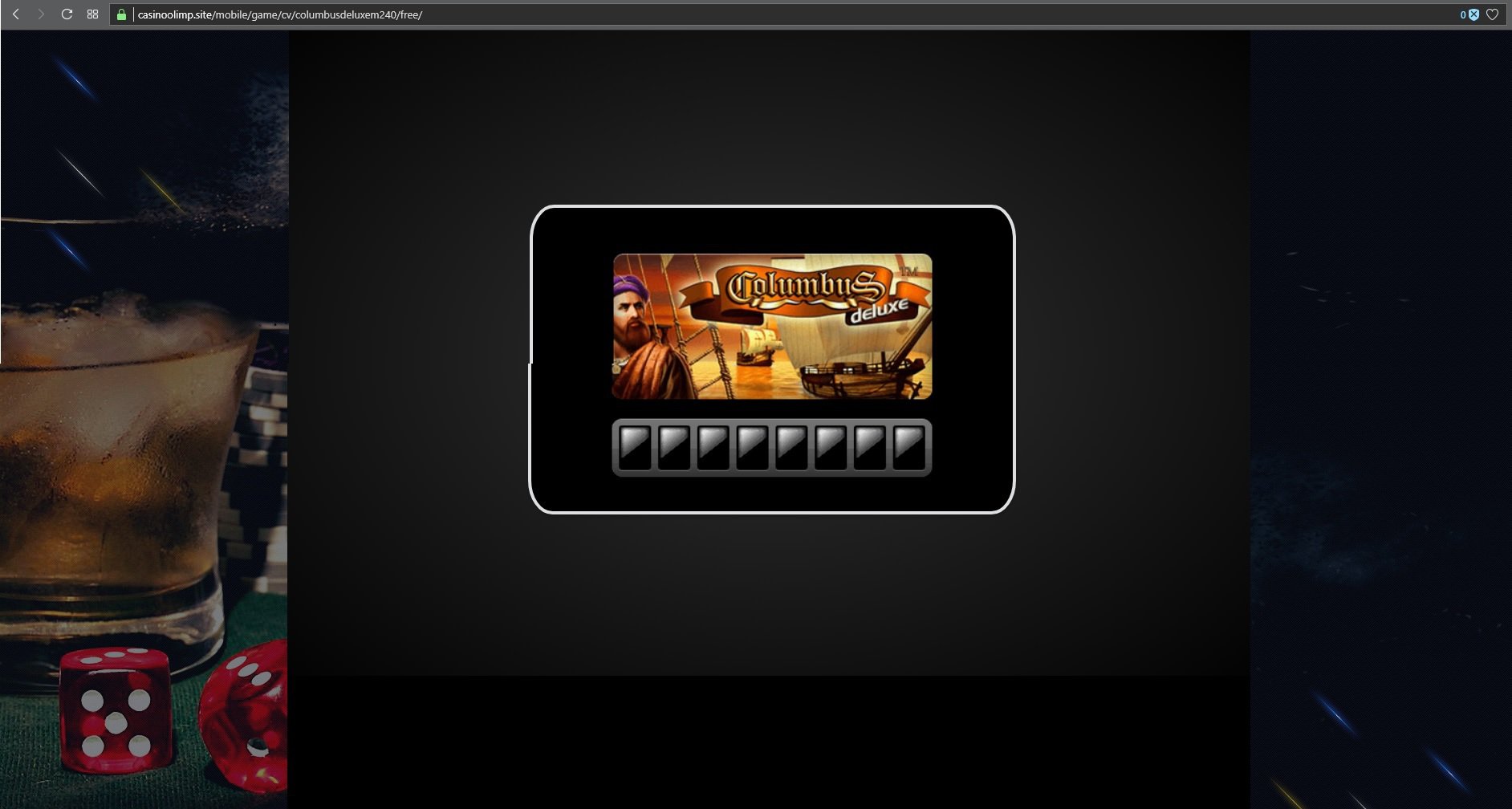 Compare the above image with the GENUINE Novomatic launcher and starting screen: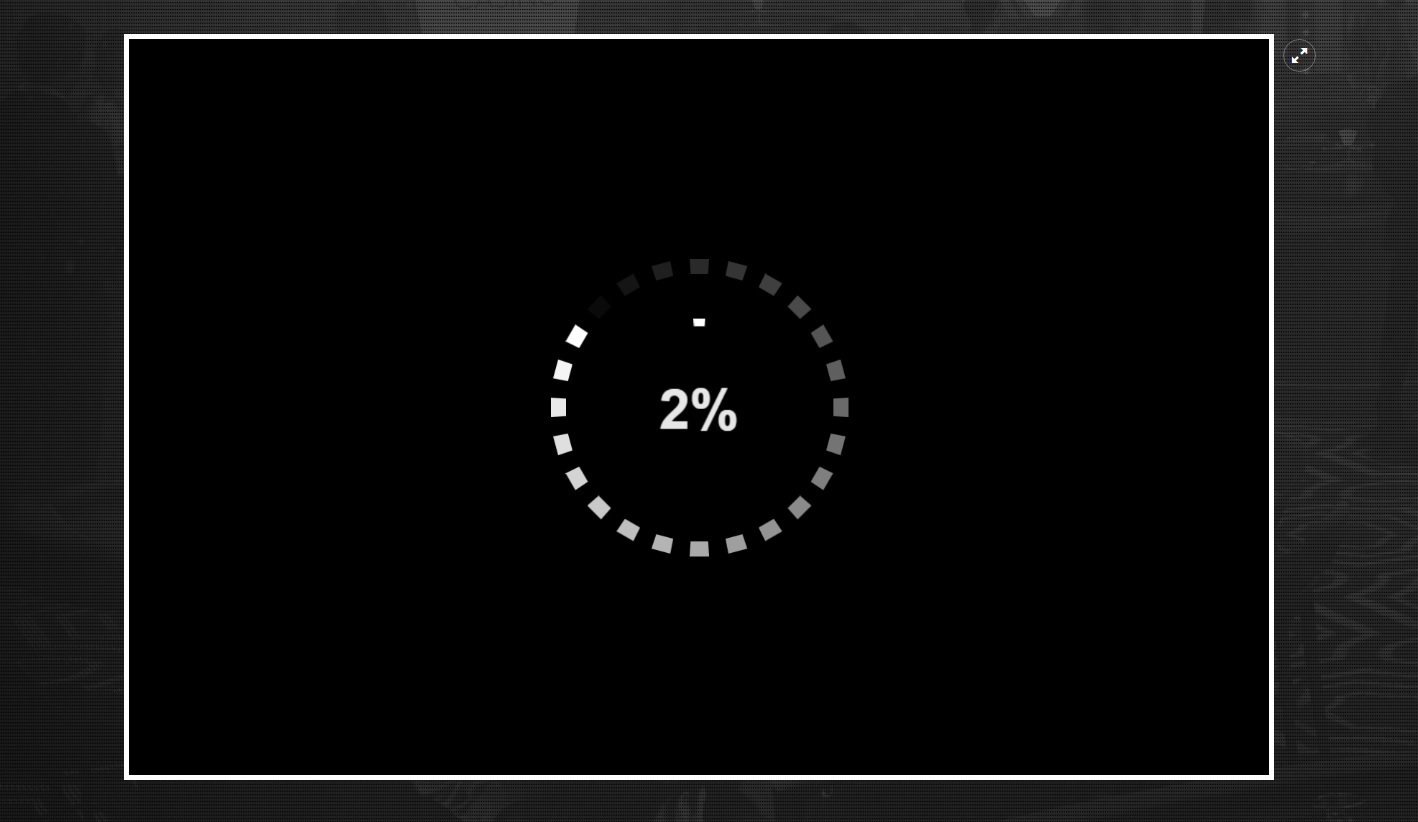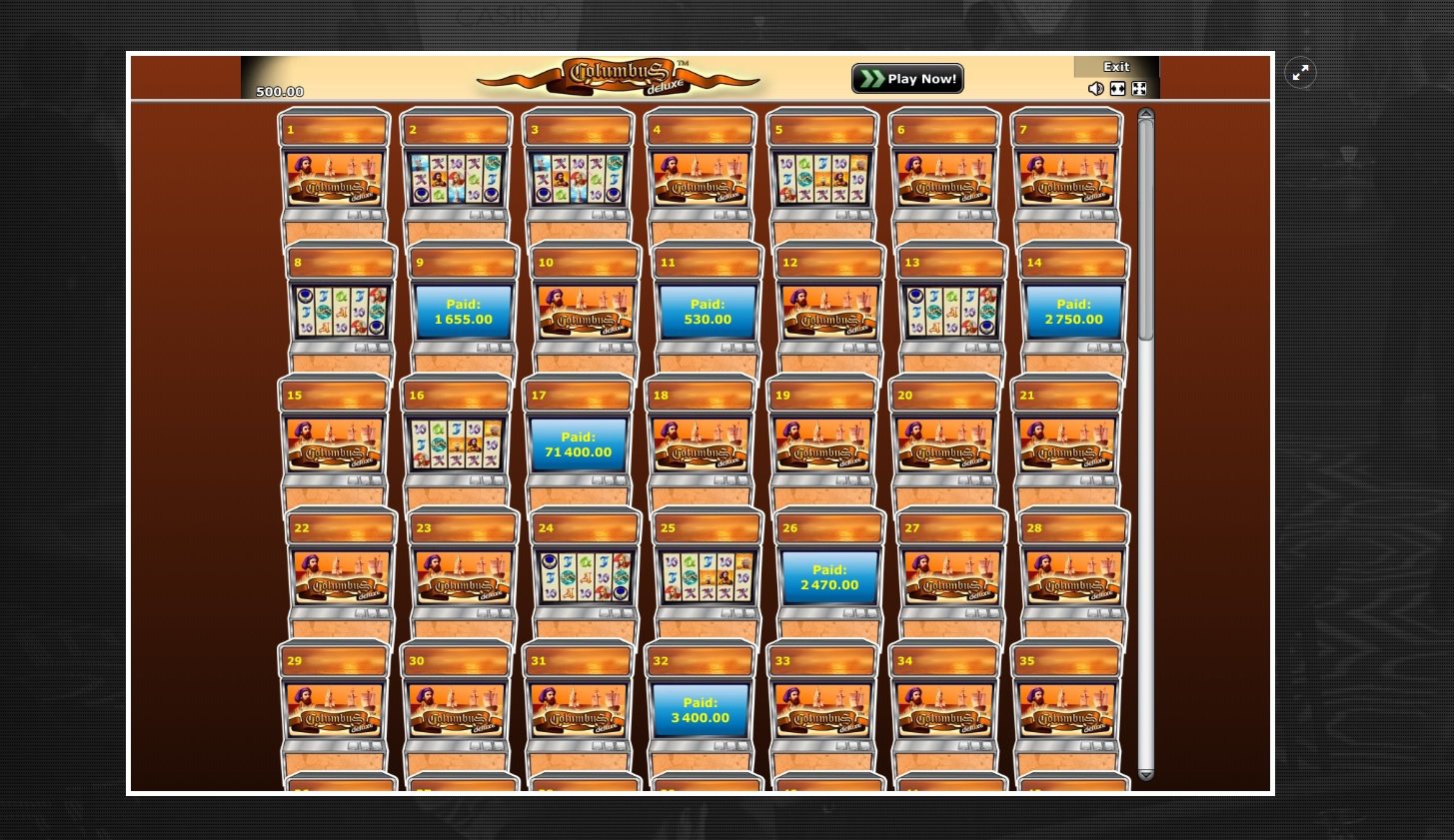 How the REAL Columbus Deluxe slot appears during the gameplay: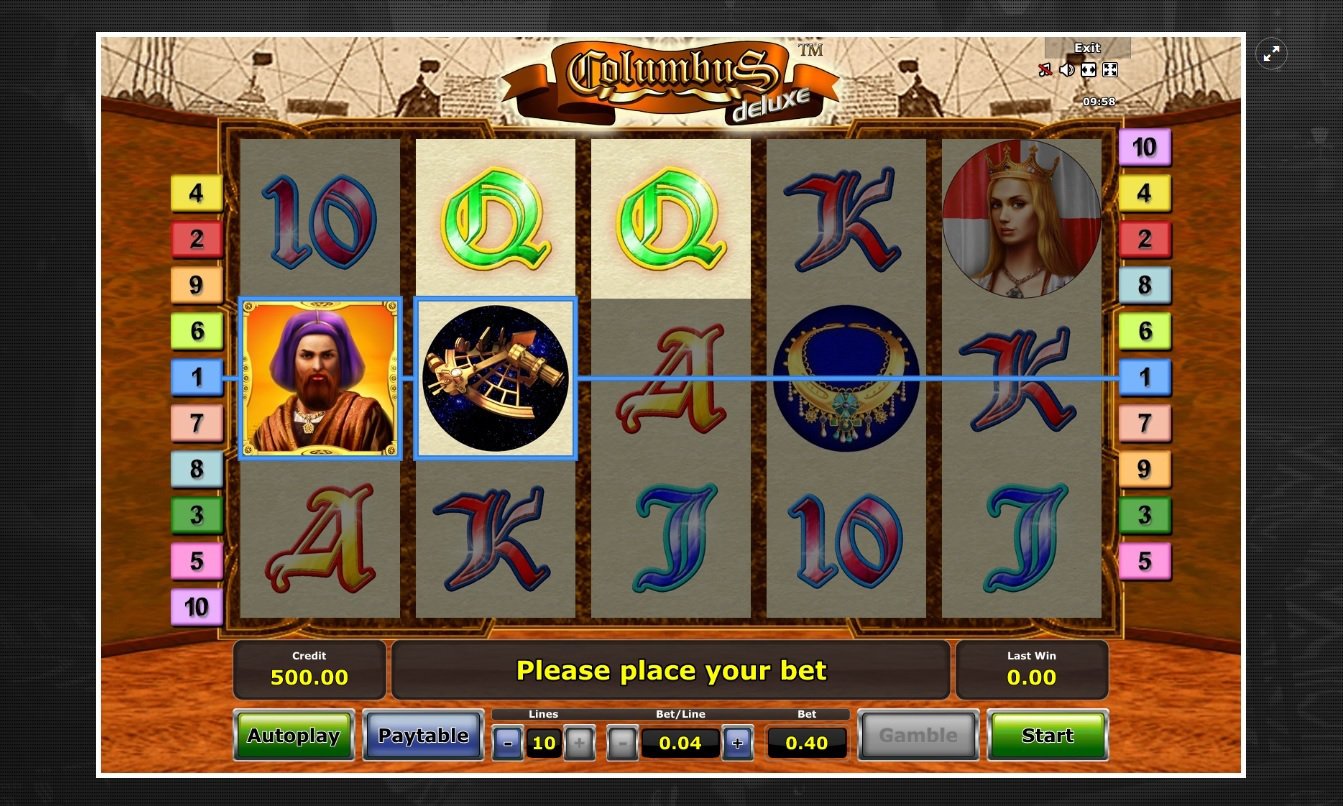 Stay Away from Olimp Casino!
If this is indeed another Welcome Partners scam, it is worrying that they continue with the piracy network even after being exposed to the gaming community. Please do not be fooled by the improved English version of the site, or lulled into complacency by numerous, seemingly player-friendly bonus offers. This site is not worth it, no matter where you reside or what your other options are. There are better, honest and licensed gaming sites where you can have a great time and a genuine chance to win, cash-out and walk away satisfied with the service.
"a shady-looking venue with what seems to be a collection of falsified slots"
Casino Warnings & Rogue Reports
Back to articles