Back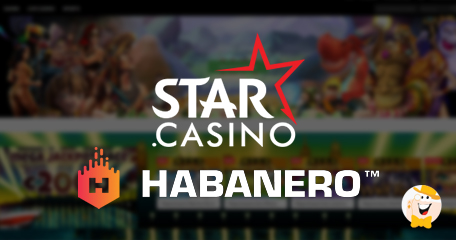 It is always a delight to see a merger between two juggernauts in their respective branches of industry and then wait to see what marvelous fruits their collaboration bears. It was just announced that StarCasino.be, Belgium's premium operator and one of Europe's largest online casino sites, has teamed up with Habanero, the software supplier and game producer that is shooting for the stars in recent months.
The partnership was agreed at the beginning of July, with immediate effect. Habanero's top quality 75 video slot games are already live at Star Casino, including some of the most recent additions already getting much love from players worldwide, such as Bird of Thunder and Panda Panda. StarCasino's CEO, Gerard Glorieux, cited Habanero's HTML5 proficiency as one of the leading reasons they opted for their services, claiming this shows their deep understanding of next generation of players' sensibilities. Adding that StarCasino is pleased to add Habanero痴 games to their portfolio, as we look to grow both the quantity and quality of our gaming content .
Habanero's Head of Sales, Daniel Long, also made a statement, saying: We池e very excited to have our games live with one of Europe痴 leading operators, which demonstrates our ability to tailor content to a variety of markets. Habanero hopes this partnership will see them secure their position alongside industry leaders like NetEnt and Microgaming.
It's quite a roll for Habanero who has only just signed an agreement with iGamingPlatform for adding their product portfolio there and immediately gaining access to a much larger market. The company has grown significantly since a group of investors has acquired it in 2012 – it now boasts an experienced management team, a skilled group of developers and designers and, most importantly, it supplies both online and land casinos with numerous games from their rich portfolio.
We just know StarCasino punters will be over the moon because of these unfoldings – tell us just how much in the comments section!
"one of Europe's largest online casino sites, has teamed up with Habanero"
General Gambling News
Back to articles