Back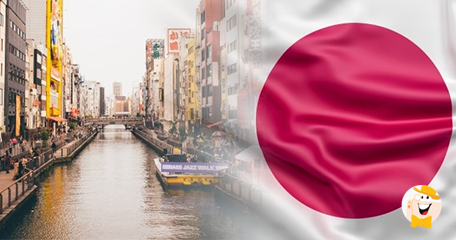 Long-lasting struggle for Japan Integrated Resort is close to finalization. One of the city applicants, Osaka, has just introduced an IR communication ban right after disclosure of serious bribery scandal which included local politicians and gambling operator 500.com from China. As part of the incident, Japanese lawmaker, Tsukasa Akimoto, has been charged for accepting a bribe from the China operator to guarantee the provider a privileged position in the IR application process.
Present Situation
In light of the recent scandal, the city of Osaka has introduced an entire communication ban regarding the Japanese Integrated Resort. As one of the candidates for the future project, Osaka wants to secure its chances for the award of the project and stay away from potential issues. Following these intentions, the city has unveiled a prohibition for all government employees to interact with gambling operators. Those who consider possible interaction should notify the city officials about the step.
As new policies are enforced, each government member which plans to talk with gambling operators has to post a notification on the government's body site before the meeting. The notice should consist of data and purpose of the event, except typical greeting and 'short interaction.' However, the Osaka officials didn't explain what should be included under short interaction.
The mayor of Osaka, Ichiro Matsui expressed disappointment with the previous gambling scandal and now wants to ensure a smooth solution. As he stated earlier:
"In the comings and goings of politicians, you need to take responsibility for your actions. Receiving donations and putting it into your pocket instead of declaring it is a violation of the law."
It means that the Osaka Mayor is firmly against any malversations and inappropriate actions. According to his beliefs, 'even a hint that a meeting could have improprieties' must be avoided.
Outcome
The latest bribery scandal has already made damage to the Japanese community. The country now looks to improve the impression and avoid escalation of the present situation. Government opposition has already reacted by proposing a repeal of IR law. Following the pressure, the Japanese public has admitted that it is not more interested in the Integrated Resort project as it was previously.
The effects of the previous scandal are yet to be seen. Local lawmaker Akimoto, who received about $34,000 from 500.com, was arrested on December 25 and afterward released. However, he was re-arrested several days ago in connection with previous charges. As a reminder, Akimoto had been included in the IR development plans as a member of Japan's parliament.
Source:
"Osaka implements IR communications ban in wake of bribery scandal", Erik Gibbs, calvinayre.com, Janaury 16, 2020.
"Osaka, has just introduced an IR communication ban"
Land Based Casino News
Back to articles