Back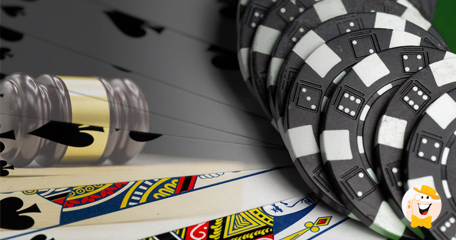 Did March Bring Lots of New Gambling Regulations?
Continuing to embrace versatile forms of gambling, the United States once again led the way with updates and regulations in the iGaming sector for the month of March. A growing number of states are welcoming online and sports betting, while the others are setting the grounds and establishing the necessary legal framework.
Speaking of, Peru is working on a draft to introduce online sports betting bill, while Chile is on the cusp of authorizing this activity. Also, Ontario is preparing to launch the market in the first days of April.
Full report ahead, so read on!
Alabama, Alaska, Arizona, and Illinois Regulations
Let's start with Alabama, where legislators introduced a bill SB 294 to the Senate to greenlight the establishment of a state lottery and five casinos that would be permitted to offer sports betting. If approved by the majority of voters in a state-wide referendum, the bill would permit casino gaming and sports betting at a tax rate of 20% of the net win.
In Alaska, legislation was submitted to the House to legalize online sports wagering and daily fantasy sports games. As suggested, the bill would permit three operators and tax the activity at a rate of 12% of the gross win.
Arizona witnessed the opening of Betfred Sports on March 7, 2022, while Illinois rolled out its online sportsbook in partnership with Par-A-Dice Casino two days before that, on March 5, 2022. The very same day the in-person registration requirement for customers activating new sports betting accounts in Illinois was removed.
Has Anything New Happened in West Virginia and Wyoming?
West Virginia could get more land-based casinos as the Senate approved legislation to allow racetracks to open a second casino in the county in which they are based. In order to be enacted, the bill, SB 100, needs to be approved in a statewide referendum.
In Wyoming, legislators presented a bill HB 8 to permit instant lottery games. If passed, the Bill would permit the lottery to offer state and multi-state instant games. Also, FanDuel launched its online sportsbook on March 10, 2022.
New York's Been Quite Busy!
Resorts WorldBET launched its online sports betting platform in New York on March 3, 2022. The NY Court of Appeals ruled that fantasy sports are not prohibited gambling products as they are classified as games of skill under State law. As a small reminder, the case regarding this activity began in late 2015.
Senator Joe Addabbo introduced a bill SB 8471 to increase the number of online sports betting operators permitted to offer services in this market and reduce the tax on the activity.
The bill would increase the number of online sports betting operators to 14 and reduce the tax to 35% of the gross win. On top of that, if 15 or more operators are allowed, the tax would be additionally reduced to 25%. Also, companies would be permitted to exclude bets made from promotional credits from the taxable gross revenue.
Kansas, Kentucky, and Minnesota Overview
Legislators introduced a bill HB 2740 to permit retail and online sports betting in Kansas. Provided that it's greenlighted, the bill would permit the state's four commercial casinos to operate retail wagering and online wagering via 3 skins. As for the taxes, the suggested rate is 14% of the gross win on retail bets and 20% on online bets.
In Kentucky, Senator David Yates introduced legislation to authorize retail and online sports wagering as well as online poker and daily fantasy sports. Online poker would be taxed at 6.75% of a gross win, while racetracks and professional sports venues which offer retail betting and online betting via one skin would be taxed at 9.75% and 14.25% of gross win respectively.
Meanwhile in Minnesota, tribal sports betting bill HF 778, which would grant a monopoly on retail and online sports wagering to tribes, was passed by the House and progressed to the Senate for consideration.
Recap of Updates from South America
In Argentina, Chubut Province authorized the operation of online casinos to be run primarily by the Chubut Lottery. Other interested online casino operators will be able to apply for a license.
As for Chile, the government introduced a bill to authorize and regulate online sports wagering. Regarding the taxes, operators would be charged 23% of a gross win, while consumers would have to pay 15% tax on any income obtained via gambling.
On the other hand, members of the Chamber of Deputies Sports Commission announced regulations that would prohibit gambling operators from sponsoring sports teams as a form of advertisement.
Meanwhile, in Brazil, President Jair Bolsonaro stated that he would veto Bill 442/9 if it was approved. In case that happens, the law returns to Congress, which can overturn the veto if an absolute majority of Deputies and Senators vote to do so.
Finally, in Peru, the Ministry of Foreign Trade and Tourism Ministry (MINCETUR) announced that it was preparing a draft online sports betting bill. As suggested, MINCETUR would act as the regulatory institution in charge. Taxes would be 12% on gross win along with a consumption tax of 1% placed on all bets. Licensed operators would need to have a legal representative physically present in Peru and a web domain with the ending .pe.
Regulations from Asia and Africa
As far as the Ministry of Finance in Macau indicated, casino operators would have their concessions extended by six months to December 31, 2022. Taxes and fees will not be increased.
In Singapore, the Parliament passed legislation to establish the Gambling Regulatory Authority (GRA) as the single regulator for all gambling activities. The bill progressed to the President to be signed into law. Also, Singapore Pools awarded IGT a six-year contract to supply the lottery's central management system.
Meanwhile in Kenya, the City of Nairobi approved legislation to permit betting, lottery, and casino games at five-star hotels in the city. Operating hours are limited to a specific timeframe from 8 pm to 6 am.
Most Recent Updates from Ontario and Netherlands
In the light of the upcoming online market launch in Ontario, the AGCO announced that operators who have not received a license by the launch of the province's online gaming market on April 4, 2022, must cease all activities in the province. This includes operators who are in the process of applying for a license.
To date 888, PointsBet, theScore, Rivalry, and Rush Street have been granted certificates to operate. Aside from that, the AGCO published its guidance for iGaming operators relating to advertising, marketing, and compliance ahead of the market launch on April 4, 2022.
As for the Netherlands, the KSA confirmed the "cooling off period" for online gambling license applicants who were found to have targeted the Dutch market before the market was regulated ends on April 1, 2022.
Source:
H2 Gambling Capital, March 2022
"preparing the grounds and establishing the necessary legal framework"
Gambling Law & Society News
Back to articles