Back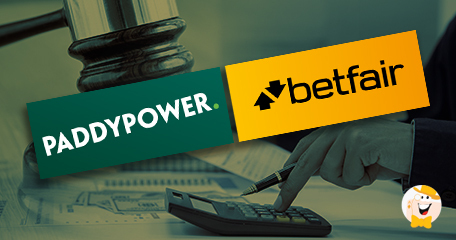 Paddy Power Betfair (PPB) has announced its intention to appeal against €55 tax evaluations in Germany and Greece. According to the Betfair claims, the assessments are not a realistic indicator of the companyˈs revenues in both countries.
The total amount of the casino's bills has been evaluated at €55m. As reported by Hessen Fiscal Court, its fine in Germany encompasses the majority, reaching a total of €40m.
Background of the Story
The Betfair decision comes after the unsuccessful appeal from 2012. The company was working very well in German territory in November 2012, when they decided to withdraw from the market. The reason for the PPB decision was the implementation of the Gambling Treaty which implied a 5% turnover tax. The company even claimed that they were not technically a sports betting organizer, and therefore not responsible for tax payment. The claims were rejected and Betfair determined responsible for tax obligations.
Later on, it was confirmed that over the same period of time, it recorded 4% (in 6m worth region) of its total income in Germany.
Betfair Reaction
PPB claimed that the €40 tax obligation in Germany was the result of a multiple generated revenues accumulated by the exchange in the assessment period.
However, it was not the only assessment related to the company. The other one argues Betfair responsibility for a tax obligation in Greece. The report issued for the period between 2012-2014 claims the operator's accountability for a €15m bill. This obligation comes as a result of the PPB interim license in Greece. The total amount of €15m also includes penalties and interest owed by the brand.
Reacting to the Greek tax assessment, it had the following statment:
"the sum is substantially higher (by multiples) than the total cumulative revenues ever generated by PaddyPower.com in Greece"
PPB added
"The group strongly disputes the basis of these assessments, and in line with the legal and tax advice we have received, is confident in our grounds to appeal. We, therefore, intend to do so."
As a result of tax obligations, it claimed that it had already paid the Greek liability amount in January. Betfair further intends to cover the German liability amount, so they are waiting on clarity for the official deadline.
PPB also has plans to appeal against the Fiscal court decisions. We can only wait to see the final outcome and eventual positive result for the company.
Source:
"PPB hit with Greek and German tax bills totalling €55m", igamingbusiness.com, February 13, 2019.
"the casino's bills has been evaluated at €55m"
Gambling Law & Society News
Back to articles