Back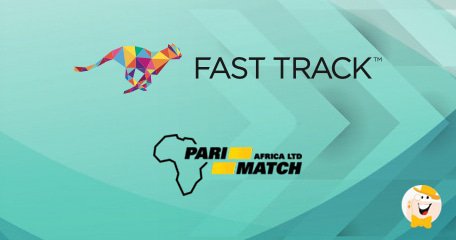 FAST TRACK CRM welcomed yet another strategic partner by inking the agreement with the Africa-facing sports betting operator Parimatch Africa. Becoming the latest brand to join the family, Parimatch Africa will expand through markets rapidly by utilizing its player engagement platform.
The smart platform is built specifically for the iGaming sector, and it uses real-time data, thanks to which operators are able to coordinate all aspects of player engagement from a single place.
Lasha Gogiberedze, CEO of Parimatch commented as follows:
"We have big plans over the next few months. With Africa being the fastest-growing region for sports betting, now is our moment to bring something new and exciting to this market."
The two companies already tied knots in June, when Parimatch entered the agreement with FAST TRACK, recognizing the deep value of their "data-led and forward-thinking" approach.
Ambitious Player Engagement Plans
Having a strong track record of launching and growing successful new ventures…
… Parimatch Africa quickly established itself as a leader in sports betting operations in the region. The team has extensive experience in managing and optimizing both shop network and online activities.
The introduction of its online platform will help them set a footprint in the major shares of the fast-developing market. The company currently operates sports betting hubs in Tanzania and is planning the roll-out more venues in major cities across Tanzania and other African countries including Rwanda, Uganda, Nigeria and the Democratic Republic of Congo.
The activity will be coordinated alongside the introduction of a regional online and mobile wagering platform in the countries where it runs the business.
Commenting on the partnership, Gogiberedze also added:
"As part of our expansion plans, we know that we have to be able to engage with players in a way that others are not currently achieving in Africa, and FAST TRACK CRM is the tool we need to be able to do this."
Developing Special Solutions
Entirely built on real-time data, CRM eliminates the traditional, manual, ad hoc campaign process. This primarily refers to dragging lists and uploading in multiple systems to run a single campaign.
Being specifically tailored for iGaming operations workflows…
…the platform successfully coordinates all aspects of communication and rewards.
Simon Lidzén, CEO of FAST TRACK, an award-winning iGaming technology, and service provider, said:
"We are really eager to establish a successful partnership with Parimatch Africa in one of the most exciting and fast-growing markets in our industry. Our initial discussions have exposed some very interesting opportunities for engagement that are unique to the African market, and we are looking forward to working on a specialized solution for the team."
Source:
"Parimatch Africa Signs Deal with FAST TRACK CRM", fasttrack-solutions.com, November 7, 2019.
"inking the agreement"
General Gambling News
Back to articles