Back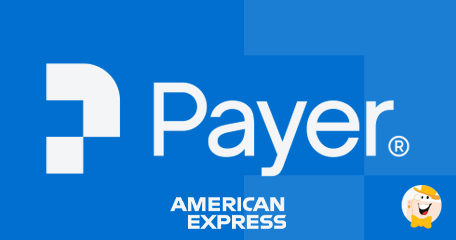 Payer, a top-tier B2B technology brand with specialization in digital conversion, payments, and finance automation, is ready to digitalize the B2B sector wherever payments have a key role. The company has just disclosed that it will enable American Express transactions across the Nordics in Denmark, Finland, Norway, and Sweden.
Following the new announcement, all the companies that take advantage of Payer will be able to introduce American Express® Cards as a payment option for purchases and services.
What Was Stated on the Deal
Commenting on the latest milestone, Daniel Brännström Director of Partnerships at Payer says that the company is excited to be securing a deal with American Express to provide their European B2B users even greater payment selection when paying for goods and services on their B2B checkout, across a range of industries such as manufacturing, automotive, consulting, and financial. This is in accordance with their objective of being the favorite B2B Payments Service Provider in the Nordics and Europe.
On the other side, Keith McDonald, Vice President, Payment Facilitation & Small Merchant Partnerships noted:
"Partnering with payment providers like Payer makes it easier for American Express to be accepted at more locations; this is particularly important in the growing B2B payments space. It also means that Cardmembers can use their Cards in even more places and have an even greater choice of where they can use their Card."
More About the Leading Brands
Payer is a Swedish company with a mission to challenge the way businesses operate. It is a B2B brand that adds value across the Order to Cash procedure with plug-and-play to enhance digital sales and decrease costs in the CFO's office. Payer also enables customer onboarding with immediate risk and credit decisions, apart from providing digital transactions and checkout solutions.
The Nordic platform also provides an Accounts Receivable Automation service. It includes an invoicing solution that allows American Express Card Members to pay their costs with their American Express Card.
American Express on the other side, is an international payment provider that issues credit, prepaid, and gift cards to customers and businesses. Apart from issuing cards, American Express also enables transactions with its product, involving third-party issued cards. Its cards can be used at 12.2 million businesses across the U.S. In addition, the company's cards provide different benefits to its users such as rewards, cash-back, loyalty prizes, access to airport lounges, travel insurance coverage, and more.
Source:
"Payer and AmEx partner to accept B2B payments across Nordics", finextra.com, October 29, 2022.
"payment option"
Casino Banking
Back to articles