Back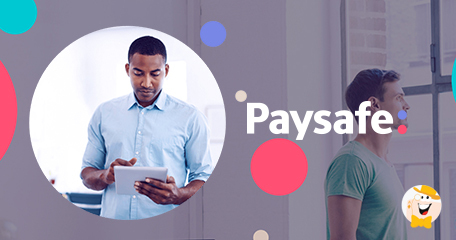 Major payments provider, Paysafe, introduces a new integration to its selection of payment solutions utilizing API software. The platform is available to USA iGaming operators as the market unfolds to online sports gambling.
Utilizing the Paysafe integration system, operators and the producers they collaborate with, can approach the full content of its services, alternative and modern payment methods suitable for payment processing, digital wallets and online prepaid products (Paysafecard).
Apart from extensive customer experience checker, Paysafeˈs API comprises a business platform and developer route for operators to administer payment integrations efficiently. The company's payment products open up for operators with customer retention and transformation. According to the recent Paysafe study, 23% of present US bettors said that the number of deposit and withdrawal methods is a key direction when deciding which sportsbook to bet with. In addition, 42% of them consider other payment solutions for sports betting different from that they currently use.
Functions
Paysafe original solution facilitates the checkout process for operators, enabling the selection of payment methods. Some of them are traditional cards and alternative payment options like Skrill and Neteller, which are utilized by 17 million customers all over the globe. Another progressive solution allows operators to include payment options from other developers.
Developers can also take advantage of the business portal with analytical, financial and reconciliation data, that can be customized according to users' job function. They can easily access the API platform and integrate authentic Paysafe products. Furthermore, operators can concentrate on profitable areas, like gaming features and design.
Enhancement will continue in the future. The provider plans to enrich iGaming integration, by customizing experience to suit operatorsˈ needs. Currently, they work on the exploration of progressive features including analytics, playersˈ and industry impressions and dashboard coverage.
Karim Ahmad, Chief Product Officer at Paysafe, said:
"Players want payment options which are seamless and secure, and which they don't notice. Whether its traditional payments, digital alternatives or future innovations, it needs to be effortless. Paysafe has over 20 yearsˈ experience in the payments industry and has spent a number of years partnering with leading businesses in the iGaming space, helping them to operate and scale at speed. Our solutions are established and widely recognised in this sector and cover the broadest range of payment methods, which is why Paysafe is now the unquestioned partner of choice for the iGaming industry."
Source:
"Paysafe introduces ground-breaking new approach to iGaming Payments", George Miller, europeangaming.eu, February 8, 2019.
"Paysafe, introduces a new integration"
Casino Banking
Back to articles