Back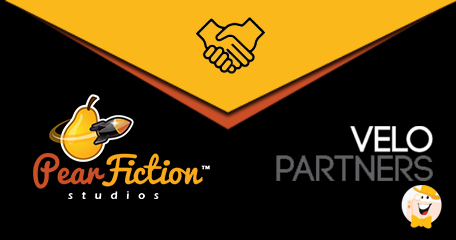 Microgaming's network of premium game studios has just received its latest extension as PearFiction Studios announces official partnership with the privately-held gambling software company based in the Isle of Man.
The UK's most active gaming investors, Velo Partners, are stepping up their game by accepting another acclaimed platform to their RNG Foundry, whose far-reaching reputation for producing innovative games is built on a "dazzling blend of story, humor and fantastic art."
PearFiction Studios is a perfect fit into the portfolio of creative and innovative game builders that develop digital content exclusively for Microgaming, currently consisting of over 16 members, including Gaming Realms, Moon Active, Tripledot, Blue Ribbon, SuprNation, Kwiff, Blinkpool, Just for the Win, Push Technology, Junglee Games and more.
Inspired by Land-Based Sector
Established in 2014 in Montreal, Quebec, Canada, PearFiction Studios has built quite a name in the iGaming industry by exemplifying hit titles from the early days, Gustavo El Luchador and Outerspace Invaders. The company continued producing high-end video slots in the following years and released the Smashing Biscuit in partnership with Microgaming's Quickfire in 2017.
By combining technical expertise and solid artistic know-how, PearFiction also managed to "put a new spin" on the online gaming sector with titles like Viking Odyssey, Monsoon Dragons, Pug Royale, Samureel, Fish & Chips, Goblins Go Wild and more.
According to the software development company, much of the creation process draws inspiration from land-based casino games, whose proven success over the years has opened so many ways of presenting fun mechanics and groundbreaking features. The studio strives to give players a choice and provide the best possible experience, said Mark McGinley, RNG program director.
"The creativity and imagination that PearFiction Studios pour into their games is plain to see from their past releases and is sure to resonate with slot fans of every demographic. They are a studio we hold in very high regard and one who I sincerely believe will be one to watch in 2020," added McGinley.
An Exciting Year Ahead
The report also reads that 2020 will be an exciting period for the company's team, who are working on the "Roaring Twenties" themed slot Chicago Gold. This title is scheduled for launch in Q3 and it will represent the first game in PearFiction's impressive line-up for the upcoming decade.
Chief executive officer, Thierry Semoff, stated:
"We are constantly aiming for creative and technical excellence, never settling for anything but the very best. We have a range of innovative game concepts in the works and RNG Foundry will not only enable us to build and distribute these games, but will also push us to reach new heights as a studio."
The Montreal-based studio signed an exclusive development and distribution agreement with RNG Foundry Limited back in 2017 by launching Smashing Biscuit, a vibrant story slot that follows a rock band from garage days to stadium concerts. The game is still very popular in the iGaming community mostly thanks to its highly engaging features, artwork and payouts. Take a look at the trailer below:
Source:
"PearFiction Studios To Be Added To Velo's RNG Portfolio", inkedin.com, January 29, 2020.
"PearFiction Studios announces official partnership"
General Gambling News
Back to articles