Back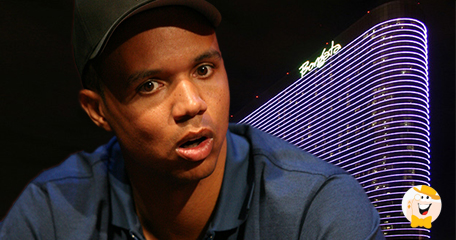 The scandal involving poker pro Phil Ivey and the Borgata Casino Atlantic City has been in court since U.S. District Court Judge Noel L. Hillman's decision not to dismiss the case in 2015. A ruling was finally handed down on Friday and it looks like Ivey and his friend, Cheng Yin Sun, violated New Jersey gambling regulations when they won nearly $10 million playing cards at the casino back in 2012.

Judge Hillman determined that Ivey and Sun broke NJ laws by edge sorting at Borgata, which allowed them to predict the next card. The casino claimed that the cards used were defective and that Ivey and his partner exploited this during 4 games with the odds in their favor, a direct violation of the New Jersey Casino Control Act. They asked the dealer to arrange the cards in a particular way, once Sun noticed the defect, allowing them to take advantage of it.

Judge Hillman wrote that Ivey and Sun "view their actions to be akin to cunning, but not rule-breaking, maneuvers performed in many games, such as a play-action pass in American football, or the 'Marshall swindle' in chess."

He noted that "Sun's mental acumen" in picking up the patterns on the back of the cards was "remarkable" and while edge sorting doesn't break Baccarat rules, it certainly broke state rules.

"But even though Ivey and Sun's cunning and skill did not break the rules of Baccarat, what sets Ivey and Sun's actions apart from deceitful maneuvers in other games is that those maneuvers broke the rules of gambling as defined in this state", he said.

"Borgata and Ivey had the same goal when they entered into their arrangement: to profit at the other's expense," Judge Hillman wrote. "Trust is a misplaced sentiment in this context."

The penalty? Borgata has 20 days to submit a report of its damages as a result of Ivey and Sun's activity.

Source:
'Judge: Poker pro Ivey, pal broke gambling rules in $10M win', Wayne Parry, Associated Press, cdcgamingreports.com, October 21, 2016.
"it looks like Ivey and his friend, Cheng Yin Sun, violated New Jersey gambling regulations"
Gambling Law & Society News
Land Based Casino News
Back to articles