Back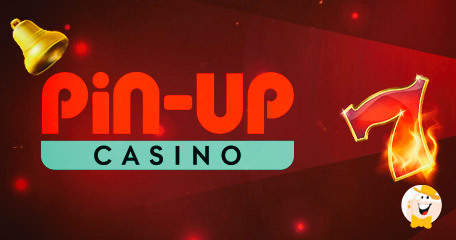 Bad Guys Turning Good!
To help players separate the wheat from the chaff, the LCB team divided the casinos into multiple different groups. There's a lengthy list of casinos operating according to the highest standards in the industry, as well as the one with operators on probation, warning, and even the blacklisted ones.
Sometimes companies that have spent a couple of years among the bad ones decide to turn over new leaf and join the fairness realm. That's precisely what happened with Curacao-licensed Pin Up Casino.
What Went Wrong in the First Place?
In 2016, our sharp-eyed specialists discovered that Pin Up Casino was hosting pirated games. These forged releases looked quite close to the actual originals. What's even more, they were accommodated on a pirated domain. The games in question included copied variants of works from Novomatic, NetEnt, Aristocrat, and Playtech.
Placing Pin Up on the warning list was inevitable…
…as the only way to alarm players to be extra careful when approaching this brand. Two years later, in 2018, the casino removed fake games from its portfolio. Yet, we couldn't remove the warning badge just like that, without confirming that they have honest intentions of changing their business practices.
Four Tests Conducted!
Coincidence or not, Pin Up Casino was the first one our team tested as a part of the then-new "From the Players for the Players" project. The very first investigation was performed in February 2021. Marked with delayed payments and unresponsive customer support, this ice-breaking test only confirmed that the decision to place them on the warning list was justified.
More than a year later, in May 2022…
…another tester registered and went through the entire process once again. Except for a couple of issues with customer support, the second test went with no major problems, which indicated that some changes have taken place.
Shortly after, in July 2022, one more tester explored this Curacao-licensed platform, encountering no troubles at all. Details of these investigations are summarized in a comprehensive Pin Up Casino- Overview of 3 Tests article, so feel free to read it.
Just to make sure, we delegated another tester in November 2022. Following multi-day gaming sessions, our tester played through his deposit and managed to cash out $696 via Skrill instantly.
Turning Over a New Leaf
Following a series of successful tests performed over almost two years, the LCB team can freely confirm that Pin Up Casino has passed the probation period successfully. The brand is officially back among the trustworthy operators, so players can check out its offering and find a suitable adventure to explore.
The entire journey confirms that earning the trust back is never an easy task, but it's not impossible. All it takes is to show a willingness to improve and continue with good practices. Let's hope they won't waste this opportunity.
Have you ever visited Pin Up Casino? Was your experience positive or negative? Feel free to share your insights with us in the comments section below! Gamble responsibly!
"spent a couple of years among the bad ones"
LCB News
Back to articles