Back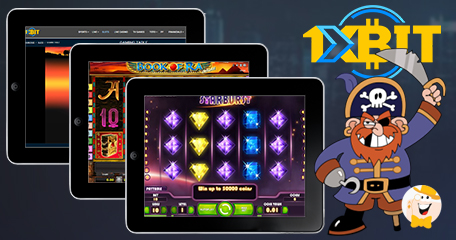 Maybe you've been toying with the idea of signing-up with 1xbit.com casino to try out their games or sportsbook, but you can scratch that plan right now. Let us give you a bit of backstory first, whenever we look at adding a new casino to LCB there are certain factors we check beforehand to see if the casino will be risky for our members or safe. We look at where the brand is licensed, is it a white-label or not, the offers, support available to players and much more. These days we have had to be extra vigilant about the software providers and make sure the games integrated at the casino are all licensed and legit. Sure, at first glance the brand looks decent enough and the advertised integrated software seems rich and diverse. However, digging deeper it becomes apparent that the licensing info is nowhere to be found. After much investigating we regret to inform you that we have just uncovered the first brand gone rogue for 2017.
Fake games offered by 1xbit.com are the good old favorites the previously caught out brands have used, surely you noticed it's often Novomatic, Aristocrat or Net Entertainment that ends up a victim of pirates, especially with slot hits such as Book of Ra, 50 Lions and Starburst. It wasn't very hard for our team to examine these slots and verify that they are fake, because they've come across too many of these false versions up until now and know exactly what incriminating details to look for. Inspected source codes, domains and loading screens paint a grim picture of this casino. We are not sure who supplied 1xbit with their games, they would not disclose the name, and we are also not sure if they are aware of these games not being licensed or if they have been swindled by the company supplying them. Either way it screams dodgy!
Here is how we know the slots are NOT the authentic versions released by Novomatic, Aristocrat and NetEnt: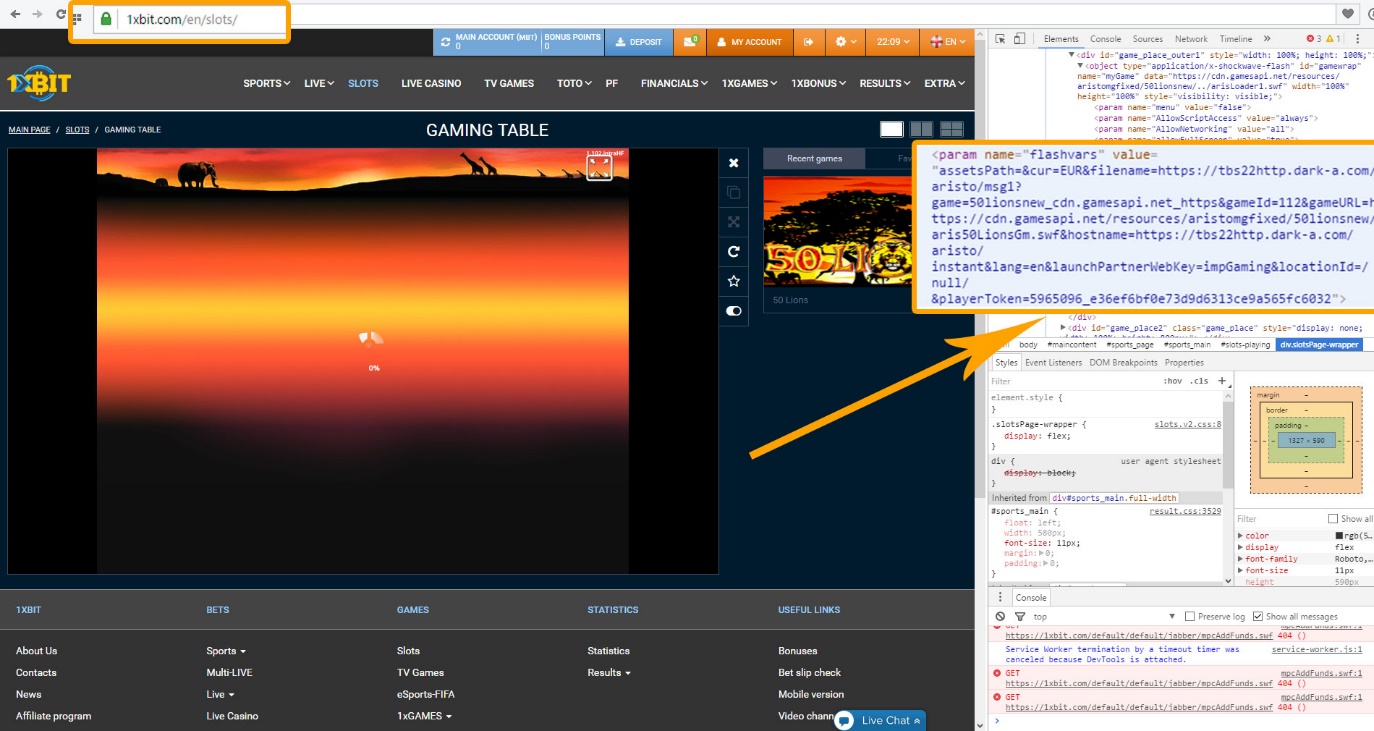 This is a very good forgery of the original game - the launcher and menu look like the ones available on GAN ( Games Account Network ) platform. But the inspected source code gives it away, as it shows that the slot is hosted on some unnamed pirated server: https://tbs22http.dark-a.com.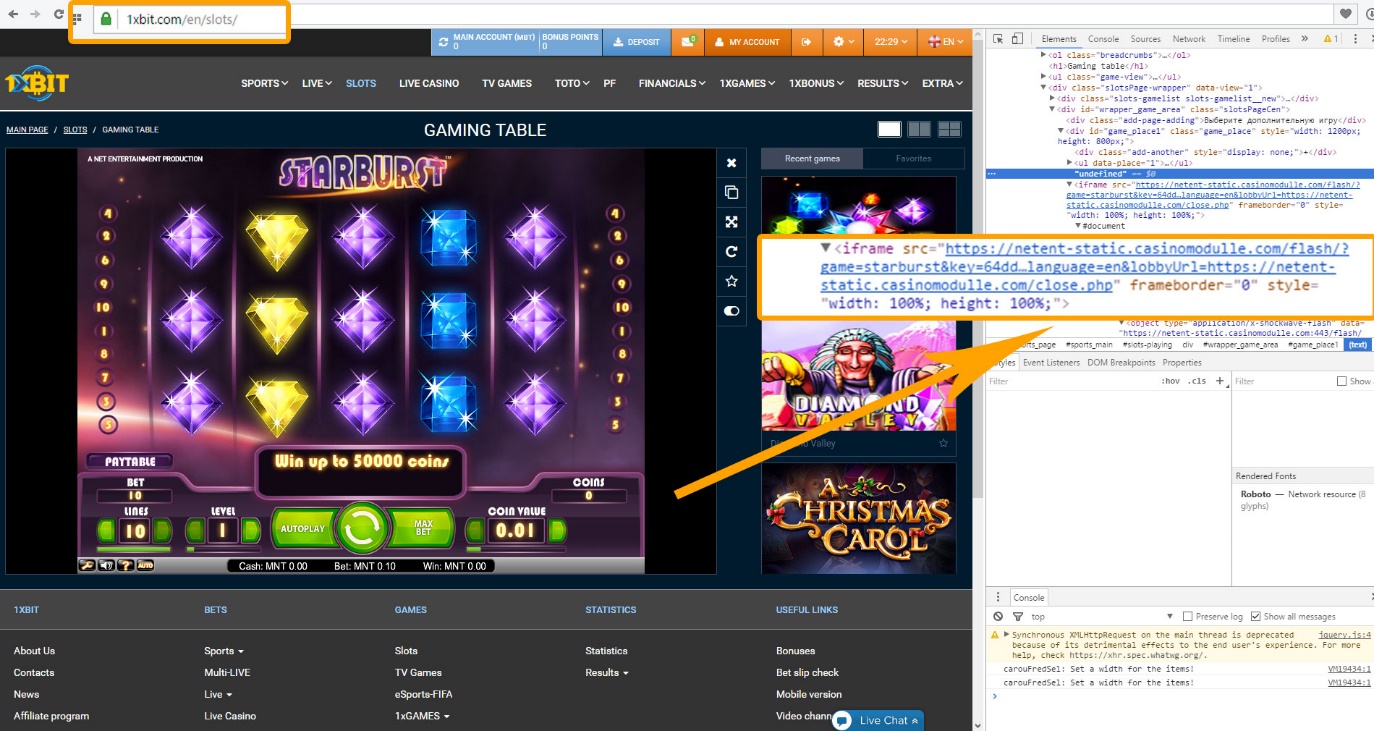 The screenshot of the fake slot clearly shows that the URL is a pirated domain made to resemble the official one: https://netent-static.casinomodulle.com/. Notice the double ''l'' in ''casinomodulle'' - this is how we know they are intentionally trying to con us into playing these games thinking they are genuine.
Pirated Novomatic's Book of Ra: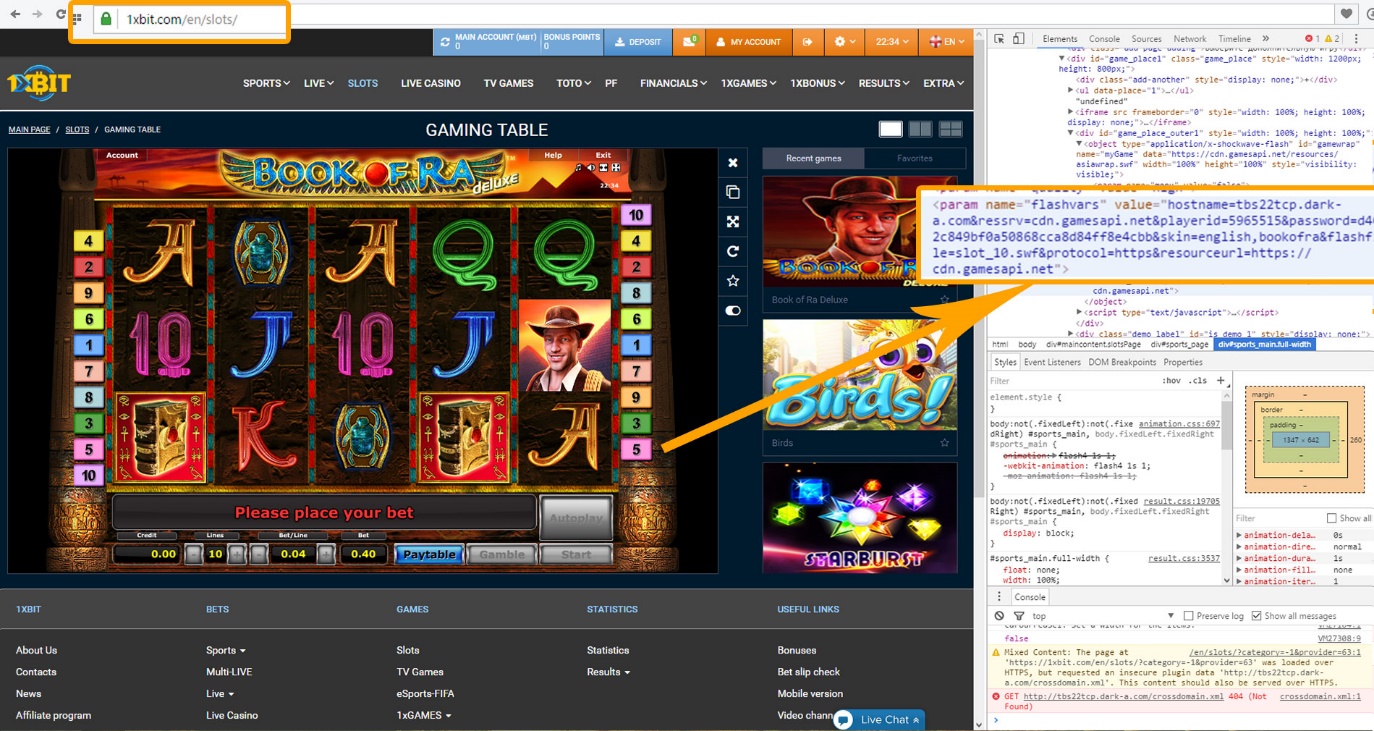 On the outside, this fake game is nearly identical to the original and it would be almost impossible to tell the difference were it not for the source code that reveals it is hosted on some unfamiliar domain https://tbs22http.dark-a.com/.
Another implicating detail is the unresponsive Help button - a very common thing to encounter when pirated Novomatic games are concerned.
We've been saying this over and over, but when online casino scams are in question, there's never enough warning alerts. Be careful where you choose to play and deposit money, as you can see rogue groups are producing very good forgeries and it is getting increasingly difficult to spot a fake. You can always count on LCB to help eliminate you risks and provide you with a list of honest, respectable casinos. We keep our database updated at all times and the reviews are neatly written to show all the advantages and disadvantages of playing at a certain casino.
Good luck LCB'ers and keep your eyes open!
"the first brand gone rogue for 2017"
Casino Warnings & Rogue Reports
Back to articles