Back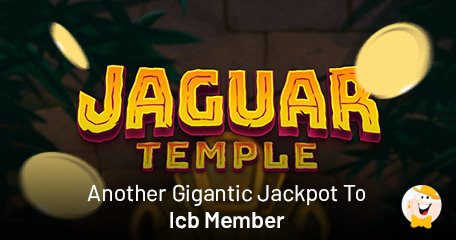 Is there any better way to start your day than to come to the striking realization that you just earned some cash?! We don't think so! This news precisely hit one of our LCB members, who managed to get a good jackpot by playing a very generous online slot.
We're talking about our lucky winner Warlock12 from Finland who was patient and nice enough to take some time and answer some of my questions. He gave very useful ideas and advice that will surely come in handy whenever you decide to embark on these online journeys. He won spectacular €1,380 (on €20 bet) on Jaguar Temple video slot.
Since his clairvoyance and flair for gambling are more than obvious, we wanted to ask him some questions that will help us uncover the secrets that gamblers like him use, whenever they want to collect some superb prizes!
1. First of all, I would like to once again congratulate you on this sensational win. Is this the first major one, or you scored high before?
Thank you! I had bigger wins earlier. My personal record is 5000€ win on Pink Elephants slot.
2. Why did you choose precisely Jaguar Temple slot?
I like slots games from Thunderkick - in my opinion, this is the best software.
3. Would you recommend any other interesting (and rewarding) video slots?
Mostly Pink elephants, also Play'nGO slots like Moon princess, Reactoonz, Rise of Olympus, etc.
4. What are you planning to this with this amount of money?
I'm going on holiday to Tunisia next week :)
5. Do you have any special strategy when it comes to playing slots or are you luck driven?
I am using almost every type of deposit offers (min. 100% bonuses). Bonuses increase my balance to play.
6. How long have you been a member of our LCB community?
About a year, but I haven't gotten an account. I registered here to share my big win with this community :P
7. What's the thing you like the most about us?
I think that you have the biggest knowledge about bonuses and online casinos. I also saw that you help players when some casino is causing a problem with withdrawals etc.
8. What would you change in the gaming industry?
Maybe some 3d games connected with Oculus Rift or other VR technology. And of course, bigger bonuses and payouts rates :)
Experience is Key to Expertise
Although this isn't his first major jackpot, it is always beneficial when experienced players like him share their tips and tricks to help us get there too! As you can see, he is already accustomed to getting nice sums of money, hence, we are immensely grateful that he was in the mood for sharing some interesting details regarding his victory.
It's worth mentioning that Zet Casino was the mediator between our member Warlock 12 and this enchanting slot machine. We hope that this jackpot will open up the doors of even greater winnings, and that it would also show other (hidden) players that riches are there to be uncovered and enjoyed.
Oh, and as for you Warlock12, have a great time in Tunisia! Don't forget to write!
"our lucky winner Warlock12 from Finland"
Back to articles