Back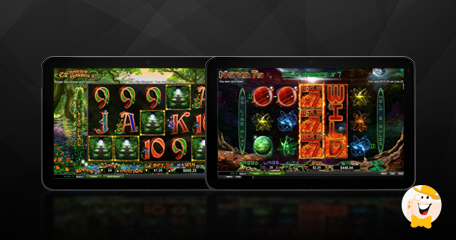 For almost three years, krystalkitty, AKA kathy.anderson has been an active member, especially in the LCB, Casinos, "Winner screenshots" area. Almost daily, you can find her posting great screenshots of her own, or commenting on others, giving members positive feedback, hope and encouragement.
Kathy has traveled around the world. She served her country, in the military, as a 'Legal Specialist,' for fourteen years. Kathy now resides in rural Minnesota. She continues to serve her fellow veterans as the Chaplin of her local American Legion Post.
If that wasn't enough to keep her busy, Kathy is a stay-at-home mom of four, that is, three cats and a dog, along with her loving husband of twenty-one years.
We don't know where she finds time, but on Wednesday, February 7th, Kathy was playing Nova 7s at Grande Vegas Casino. Suddenly, two red planets, collided with two expanding wilds, on the top, payline of the game! The result was, a whopping $442.06 (on a $2.25 bet) appeared in the win box!
When Kathy posted the screenshot, she said: "Here is a nice little win. Sure wish I could of had that last red planet!"
Basking in her nice little win, she continued to play at Grande Vegas Casino, the following day. Kathy, played "Enchanted Garden 2," on a smaller bet ($1.20) than the previous day, hit all five waterfall scatters and $600.25 fell right into the win box.
With a balance of more than $1,000.00, Kathy continued to play, the following day and then again, the day after that. After five days, on Sunday, February 11, when asked, how much you finally withdrew, Kathy said: "I just finished playing today. So I had a good spot of luck, but no withdrawal. You can't always have a withdrawal. "
No withdrawal and she didn't seem unhappy about it. Oh well, easy come, easy go.......
"With a balance of more than $1,000.00, Kathy continued to play"
Back to articles