Back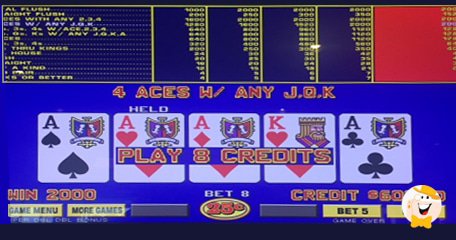 In my neck of the woods the casino cafés are popping up like dandelions with a new one opening all the time. I am not sure if that is good or bad despite the fact I enjoy the convenience, I find myself gambling more often than I normally would. There are several I can literally get to in a short walk, now for someone like me that can be dangerous. The allurement is the fallen angel coming out and Lord knows there is a bit of that in me! There is only 5 machines max allowed at these casino cafes offer top software games from WMS, IGT and Ballys. Dotty's happens to be my favorite among the competitors probably because I have the best luck there.
A friend and I met up for dinner at one of our favorite local eateries. During the day it is an extraordinary place for breakfast but after 4 o'clock the entire ambiance changes with a more refined evening menu, cocktails, dim lighting and candles on the tables. The place is normally packed whether you go day or night and per usual we wait in the lobby after we are handed a beeper.
After a nice meal and great company catching up with an old friend we head out to the parking lot, give each other a hug and get in our cars. I am about to pull away when lo n behold what do I see but a new addition that is added on the front far side of the restaurant that says "Play Video Poker Here". I reverse back into my parking spot and before I know it, I'm sitting down at a machine playing Super Double Double Bonus poker. Hey, after all, it is job-related and something I should do (ha)!
I promised myself I would only burn through $40 and be on my merry way. The first $20 was uneventful and contemplated whether I should switch games. Since I warmed the game up I decided to throw my last twenty on the same game.
I am up a bit with a couple small wins when this happens:
I held one ace and with little faith at all on my draw get the other 3 aces, not just that the kicker too! I was in complete shock, I mean there are more times than not I hold three aces and can't catch the fourth one to save my life.
This poker variation pays truly well and it's a big fat $500 win. I wanted clear and profit the full 500 so I cashed out at $540. What a way to end the night. Playing off the cuff I aced it…..literally!
"I wanted clear and profit the full 500 so I cashed out at $540."
Back to articles