Back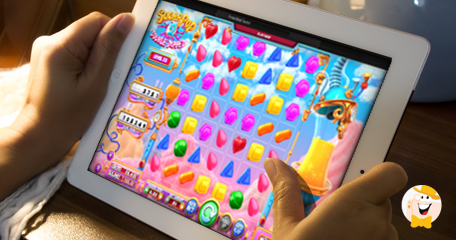 This Jr. Member has been registered at LCB, only a short while, (December, 2017) but he's already on his way to making a lasting impression. He calls himself "TheAverageGuy," but from everything we know about him, average is one thing, he is not... In fact, he is our Big Winner of the week!
His name is Shawn and hails from Ontario, Canada. He has three children, one, age 13 and two, amazing young adults. Shawn has been a fundraising consultant, for the last 20 years. He assists countless organizations across the globe, obtain money, to finance worthy causes in their area.
Nowadays, Shawn can help most of these organizations, at his desk, via his computer. He said, "As the boss, the dress code is VERY lax and I set very manageable hours for myself... which leaves me time to putter around at online casinos."
Shawn's big win came from Casino-Mate. He said, "It was actually my first deposit and withdrawal. I learned of it through a post on the no deposit forums" Shawn made a few small deposits, wrestled with "Greedy Goblins" and eventually got the better of them, winning $800-$900, but he didn't cashout.....
He had some free spins on the new "Sugar Rush" slot, but eventually, he lost the winnings from those and still wanted to play a "little more!" Is this where crazy begins....
He went on to say, "Which began as an epic battle of wills between me and the machine.. lasting somewhere around 8 or 9 hours.. at one point it had taken almost all of my Greedy Goblin money, but I was determined (crazy?) that it was going to pay me and little by little
I climbed back up in winnings until I was just over Seven Thousand Dollars..."
Wow, what a fabulous win Shawn! Tell us, how did you feel and what were you thinking? He said, "It was actually some of the most stressful time I've ever spent on my "hobby" as I constantly questioned if I was nuts for not stopping at 2k or 3k, etc, pushing my luck, but sometimes everything just lines up, it was my week in the sun!"
Since this was your first withdrawal from "Casino-Mate," how did it go and do you have any plans for those winnings? He told us, "With barely a delay, my ecopayz account is now 7k richer..."
"Speaking of a week in the sun.. I'm thinking that's a wonderful way to spend some of it, after paying off some bills and of course leaving myself a little nest egg for my hobby."
We always recommend that you cashout after a big win. How big is big enough to cashout and if you don't, is it crazy! In this case, "crazy good!"
"It was actually my first deposit and withdrawal."
Back to articles