Back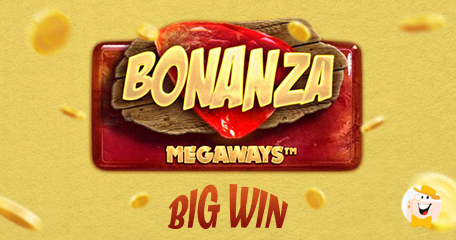 These days, at every corner of the world you can find a gambler. The lucky one, who was nice enough to uncover his secrets and give us some answers regarding gambling, is coming from a northwestern European country – the Netherlands.
Pjarmu is not just the guy next door who can sniff out a good jackpot - 2043 Euros, but also a player who in his spare time adores learning new things.
Who knows, maybe one day he will become famous for discovering something miraculous! Until then…
…we will satisfy ourselves with getting the answer to this crucial question: 'how to successfully conquer a video slot?' An age-old mystery, no doubt, but let's not forget the role of good fortune which ultimately decides the outcome of every game of chance and luck!
Pjarmu was kind enough not only to share his big win with LCB'ers, but also to tell us more about this rare event in an interview below!
In his case, the key to a bigger bankroll was Big Time Gaming's Bonanza slot), and this is what he had to say:
1. How did you start developing interest in slots?
A few years ago, at the bar, a friend offered me a game of slots. The first game and the first win. After some time of the Internet era, online casinos grew like mushrooms after rain
2. Why did you choose precisely Bonanza slot?
The choice of the casino is based mainly on the premium from the first deposit, the required turnover and the speed of the withdrawal. Game providers also play a large role
3. Do you find this amount of money satisfying?
Of course. I will add that the win was from the 20 euro first deposit
4. What are going to do with the cash? (Let us know if you need some ideas!)
Payout and distribute sensibly. Avoid playing for won money!!! But as in life it happens, theory is theory, in practice it can be different
5 What is it about slots that you find so appealing?
Slots are not attractive, it counts how much you can win and how often high winnings fall out.
6. Do you have any strategy?
No, just change stake sometimes and play
7. Have you ever received any advice regarding gambling, or is it your gut instinct that leads the way?
No. I think it's a coincidence, maybe the casinos have some influence on the course of the game in order to win the player of high wins with this casino
8. How did you discover LCB?
Accidentally browsing the internet in search of new online casinos
9. Do you have any message for our fellow members?
play responsibly, remember that casino credits are real money, unfortunately I often forget
10. What do you like to do in your spare time?
I do not have too much free time, I try to acquire new knowledge and find myself in everyday life.
First And Foremost – Be Reasonable!
That's the number one tip we got from our dear member, and it sure is a great one! As you can see, he is not a typical jackpot chaser, but just a regular guy who, from time to time, loves to keep his fingers busy by playing online video slots.
After all – who can blame him? He doesn't obsess over it, but still, when he wishes to, Pjarmu turns into a fierce gambler who eats games for supper! A dream-come-true, if you ask us!
Big Time Gaming was his lucky charm this time, who knows which provider is going to be his next sidekick! We'll be waiting impatiently!
Back to articles