Back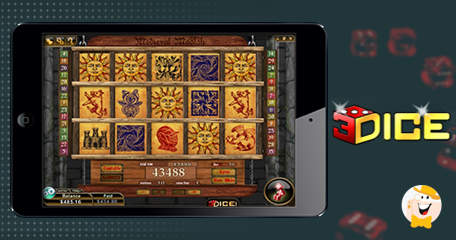 One of LCB's finest Lakandan proves with determination it is possible to rebound and bounce your way back into the winners' circle.
Here is his exciting story he shared with us at the forum in Winner Screenshots/Casino Play.
"Started my Sunday night session at 3Dice with $175 but Moolah beat me really hard so sent $20 to my safe to be sure . . .and balance went to zero."
So far it isn't looking good but then he makes a complete turnaround:
"Monday morning, played with my $20, no Moolah, but luck is elusive so when balance is down to $6, went to Moolah, and few spins into the game, kaboom, 4suns and a pig . . . ."

"All day Monday, nearly played my spins on Moolah, with balance going up and down . . . then another kaboom, x1449 hit on a 30 cent bet. Then about to call it a night but said to myself " last 10 spins more" and boom . . . 5 keys . What a day it was :)"
Wowzer that is what we call a fantastic boomerang to the winners' side!
He is an important part of our community who livens up the forum with his active posting. I was excited to get the chance to interview him and learn about this great guy after he so graciously accepted my invitation.
Here's how that interview went:
Where are you from?
I came from the beautiful country, The Philippines. It's more fun in the Philippines, as we say
Married, single, children?
Married with two kids , both taking up Veterinary Medicine
What type of work do you do?
I have a shop, sell and repair of electronic equipment, I am an Electronic and Communications Engineer, by profession
Did you cash-out your winnings?
Yes, I did cash out $500. Being a low roller, that's a big one and what makes it even sweeter is that it all came from a tourney win . no deposit, $500 cash out :)
What is your biggest win ever?
I think it was $600, max lines, minimum bet on an online casino, on a land based casino, that will be Php 90,000.00
Have you ever played in land based casinos, if so where?

I once lived in a place where the casino was located just a mile from my house. Because of it, my family life was almost ruined. Had to make concession with my family and we started all over again here in my present home where the kids take their studies.
It will be eight years now since I had a credit card ( a temptation, I say) and proud to say, I have kept my promise to my family not to spend money from what I earned. My gambling money all came from the "internet" (fora).
We appreciate your honest candor Lakandan and happy to see you could turn your life around and cherish what is most important – family.
Thanks for an incredible interview and hope to share more in the near future!
"rebound and bounce your way back into the winners' circle"
Back to articles