Back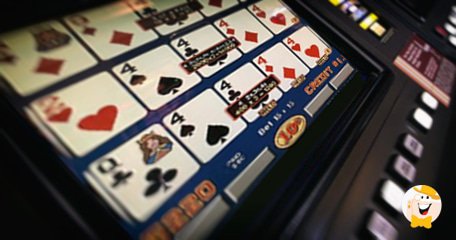 It can be tough to find nickel and dime video poker machines at my area casinos. Grand Victoria Casino offers the largest variety of machines and every time I go I feel like a kid in a candy store. The game variety is the best around with Hot Roll, Super Times Double Poker, Crazy Poker and Ultimate X.
My all-time favorite is Hyper Poker, but there is only ONE machine that offers the full variety of games. When I enter the casino floor I make a mad dash to the back, fingers crossed that my machine is not occupied.
Today it is available and can hardly wait to get started. For the most part, I play the .10 denomination after realizing the .5 was not as loose. It only offers a 3 hand option which keeps me out of trouble from betting up to 10 hands! The total bet is 15 plus an extra 15 for a total of $3 for each gameplay. Among the list of games to choose from include Deluxe, Deuces Wild Bonus, Double Bonus and Triple Bonus Poker, which I chose having the highest payouts.
The multiplier appears when a pair or better lands on the draw. After putting in around $150 it started to pick up a bit. Then i drew three 4s with 2, 3 and 7x multiplier. I said to my poker Gods give me that fourth 4 especially on the 7 times line. Oh and also the kicker would be nice.
Yesssssssssss………….baby it happened! My machine locked and that glorious tune played when only it's a jackpot. I won over $1,500 and was pumped at the awesome payout.
Did the cash come at the right time? Is there ever a wrong time……..nevah!
"or the most part, I play the .10 denomination"
Back to articles