Back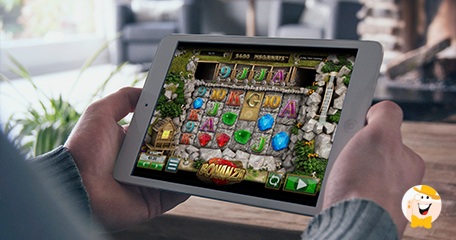 LCB newest winner of the week is also one of LCB latest members. Still a "newbie," he joined LCB in February of this year. He is a father with a two-year-old daughter and they live in Ontario, Canada.
This new member calls himself "WilliamDafoe!" Now, if you think that he's the actor of the same name, you couldn't be more wrong, but his name is not a misnomer either. He has a very good reason for making this famous name his own and when we asked him, this is what he said: "The name william dafoe came because I am a twitch streamer named Billy which mean william. And I am canadian and love hockey and there used to be a goalie by the last name dafoe. There you have the william dafoe!!"
We asked WD what casinos he likes and where he was playing at when he had the big hit on "Bonanza;" WD told us that he was playing at Casilando Casino, but that his favorite casino is Slotsmillion Casino.
Big Time Gaming's Bonanza Slot is a five reel video slot based on a gem mining theme. This game has an interesting three reel tier above, adding another dimension and possibly bigger wins. It has an amazing, 117649 ways to win, features cascading reels and a freespin bonus with an add on games feature. This game screams fun!
Specifically, WD cashed out a total of $1,600 on an .80 bet! It all happened at a Caddell Casino where he was playing "Bonanza!" He played for several hours with nothing to brag about, but then, FINALLY, "I hit 22 spins on bonanza and won 1100x"
We asked WilliamDafoe, how did you feel about seeing that big win: "When I hit that amount of money I thought FINALLY I have been playing that slot for AGES without a really good win. So it was relief and excitement."
When WD posted the winning video he said: "This took me about 200k spins and 1 year to get."
Are there any plans for the winnings, "Im going on a trip out east so this money will pay for my hotel stays" WilliamDafoe is also engaged to be married, later this summer.
Looks like LCB new member is on a lucky streak!
"I hit 22 spins on bonanza and won 1100x"
Back to articles