Back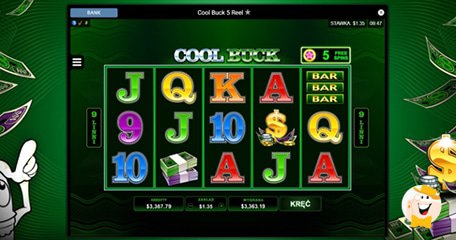 The screenshot is, what caught our attention! The Balance, $3,367.79! This gambler is no novice. Our member was at Casino La Vida, playing "Cool Buck!" slot from Microgaming. He didn't hesitate when we asked him what games he likes. He said adamantly, "My favorite games are microgaming slots."
Zenekk87, is not a big depositor, but it doesn't stop him from being a big winner. We were intrigued how he developed this large balance and this is what he told us. "I deposited in that moment 10 USD but basically I keep depositing always with min amount also this time, 30 fs its a guaranteed game feature after collect 30 stars. I get this winning on 1,35 stake but I played much higher before that why this win its so big." A couple of $10 deposits and some free spins, wow!
So, what did you do after the win? "This is one of my favorite games cause when casino system dont like to pay I can start mix stakes." Do you mean like a high roller? "I like to play high roll so I am not win very often but sometimes and can be massive."
So how did everything turn out? What did you withdraw? "Yes I withdraw something but not so much cause only 400 USD." I guess that's the ups and downs of a high roller, but $400 for a couple $10 deposits, that's terrific! Not a bad strategy.
Do you have any plans for the money? "I didnt take this 400 USD to spend anywhere. It goes to other casinos try luck somewhere else." And we wish you the best of luck!
Congrats on your win Zenekk87! We will be looking forward to more of your screenshots.
"The screenshot is, what caught our attention! The Balance, $3,367.79!"
Back to articles