Back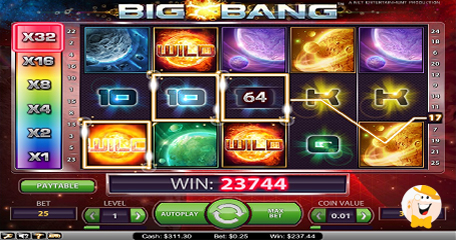 Videoslots.com has their popular weekly Casino Race promotion where winners are chosen by the top total number of spins and Lakandan has the right stuff baby! When it comes to clicking action, he tells us: "from a deposit of $10, able to win $350 and withdraw $300".
The little racing hotrodder added:
"I am a low roller and I normally play for entertainment. What is amazing playing at Videoslots is that there is weekly Casino Race where there is a ranking on how many spins you played. I normally have at least 5000 spins per week, good for at least $10 prize. For this win, I played an hour and a half."
It will come in handy for the father of two who resides in the Philippines and we are sure his wife is pretty excited as well.
He has been an active member of our forum since September 2013 and has nearly 800 posts at the time of writing this. When he's not enjoying his leisure time he is busy managing a small business.
Here shared his winning screen shot of BigBang slot on our forum stating:
"wow, gaven't post here for a long time . a little busy :D
I haven't played BigBang for a while
Reached x32 multiplier several times but no big wins.
then reached it again for the nth time. first spin . .. ..3Js
second spin with the x32 multiplier . . . Big . . .Bang. . .BOOM"
Let's hope you can boast a lot more in our Winner Screen Shot section as it seems your luck has turned around.
"I have always set my winnings for the kids expenses, It always help whenever I make a withdrawal from winning something in an online casino because it is financially tough having two kids taking up Veterinary Medicine. :)"
What not a better way to share your winnings than with your children. We here at LCB wish a lot more wins in your spinning future and thank you for sharing your story with our members.
"Let's hope you can boast a lot more in our Winner Screen Shot section"
Back to articles