Back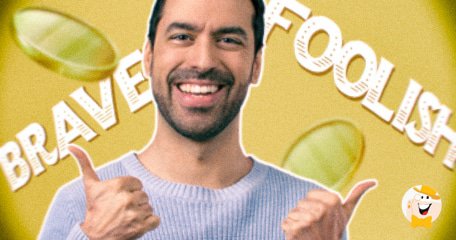 Winner interviews have long been one of LCB's most visited articles and rightly so!
''Nothing like a good story'' rings true in the gaming community as well. Reading about lucky breakthroughs of fellow gamers is second only to scoring some cash ourselves.
Lots of interesting, emotion-stirring tales so far, but this one definitely takes the cake!
What do you get when the stakes are high and your daredevil side takes over?
1. A rollercoaster of highs and lows and some of your most memorable slot runs.
Our member penderhippy shared one such story with us. Even though it happened several years ago, he still remembers the event in vivid detail.
This was several years ago if I understood correctly. Do you remember which casino was it? Why did you pick that casino among all others?

I remember it well (how can I forget...lol) this was on a Tuesday the 23rd of May in 2017. It was at the BCLC's (British Columbia Lottery Corporation) official online casino WWW.PLAYNOW.COM, I use that one most often for a variety of reasons, the biggest most important one being that they are the only legal online casino available in my area. Since it's the official lottery corporation's website I know there is literally zero risk in me getting scammed. I picked that casino that day because I've already been using it for quite a while, like I said they are the only official legal government sanctioned choice in my area, I've had multiple successful withdrawals from them, and out of all the casino's I'm a member at they have one of the lowest minimum deposits (5$CAD). They have multiple slots with large jackpots, that's what lured me there (and keeps bringing me back) in the first place.

2. I see you're a high-roller type of player. Is this your preferred style and why?

That is incorrect but I guess also correct in a way, let me explain.

I am not a high roller, I am on a limited budget and my deposits reflect that (everywhere I ever signed up I'm usually always depositing the minimum that is allowed) but I always had a tendency of upping my bet amount if I am on a winning spree or a roll.

This was my best run ever, every spin was a win and every third spin I was hitting the bonus rounds. So I just kept upping my bet and upping my bet. What makes this entire experience even more wild is that I was up over a hundred grand from a 5CAD$ deposit.

I started with 20 cent spins, 40 cents, 1 dollar, 2 dollar, 4 dollars...and before you know it I am up over 20 grand, and I've always been a go big or go home kinda guy so once I was up the 20k, I started rolling the maximum bet allowed on Odds of the Gods which was 500$, and then I hit the mount Olympus bonus, and won x150 my bet, 500$ x 150 = 75,000$ (plus the 22k I'm already up!) and this is where I guess in my head somehow I figured this is it, it's all going my way, I am going to win that 644k$ jackpot.

I mean absolutely everything was going my way, from 5 bucks I just kept raising every winning spin and within a half hour I got 20k, and within the hour I'm sitting at over a hundred large, absolutely nothing could go wrong, it's like I got stuck in a trance. Hypnosis almost. I was absolutely convinced I was going to get it.

Before you know it I've got the game set on unlimited auto spins at 500$ per, I was feeling so confident I even went to the bathroom (in the other room!!!) while my account was auto spinning 500$ spins (this is when I was sitting on over 100K). So NO I am not your 'typical' high roller (I don't do massive deposits, ever) , but I do try and get my balance up as quickly as possible, and then roll with the big, big , BIG bets to win the big bucks!

3. Odd of the Gods is a good game, but we don't hear stories of wins happening often on this machine - maybe players don't like it very much, or maybe it is simply not mainstream as some others. What do you think? What made you take on the challenge with this slot? Would you recommend it to players?

It had a 644,268.34$ Jackpot, that's what attracted me to it, it was (at the time) the second or third biggest jackpot on the site (so in the entire province). I think it's just not popular where it isn't available because where it is it's very popular and sought after slot (BC, Canada).

4. You had a few big breakthroughs, even exceeded the win limit for the day. You could have easily walked away with $100K+ in your pocket, but still, you decided to keep it up and subsequently, your bankroll dropped down to about $7.000. Do you regret it now?

Are you KIDDING me??? Obviously I regret it & what part of that decision sounds easy?? If it were easy everybody would be doing it and at least my own tone of this interview would be much, much different! But hey at least I can tell people that big money didn't change me haha.

For the record, the win limit for the day 250,000.00$ per 24hr period.
Out of my 100k+$ I withdrew 7,777.77$ ("lol")

5. You seem to be an experienced player. Are there any tips or strategies you'd like to share with us? Words of wisdom from your many adventures?

Oh man sure I do but they really all sound like cliche's once I type them out, but here goes anyways:
-set a limit! play within it!
-take breaks! winning or losing, take breaks and fall into hypno-trances

6. What's your all-time favorite slot? Do you have a favorite casino? Do you prefer landbased or online casinos?

I have a couple but I guess all time favorite would be 8 Lucky Charms. Used to be super active on bodog and bitstarz but lately I haven't had any clear favorites. Always preferred online over land based.

7. What would say is true - playing for the sake of playing, or playing to win? Is the secret to just enjoy games or chase after big wins?

Oh man, well, don't get your hopes up and you will not be disappointed! Do not think of online gambling as a potential source of income, look at it as just an expensive way to kill time. Set yourself a budget, stick to it and carry on renting hope!!!
Thank you penderhippy for this amazing story! Was it brave or foolish?
It doesn't really matter, because we all have those adrenaline-spiked moments and it sure feels good to flush it out of our systems.
You win, you lose, you learn. It's that simple.
Best of luck in your future endeavors!
"Set a limit! Play within it! Take breaks!"
Back to articles