Back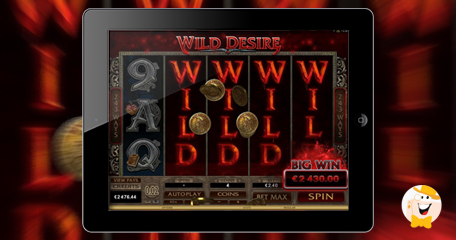 Our member JackieNL recalls one of his most memorable gambling stories.
It was back in 2016, Summertime..
It was a good and a bad year..
I haven't managed to cash out a big catch but still, manage to have fun.
Sometimes its hard to know when to stop.
I played at casino A and cashed out 20k euro by land-based phone bill deposit.
I know it's not good to deposit with this way because it raises the phone bill costs so much. So, I don't recommend this to anyone. But, yea I played video games from Netent and Microgaming mostly. I started with like 2-3 euros and went up to 2k. Somehow i dont know how i manage this.
My girlfriend does not really support me by playing casino games. I said to her by SMS messages that ive won 2k, she said to me "stop thats alot of money"!
But i wasnt satisfied, so i continued to play and it went to
10k.. 15k.. and i made a big hit, my balance went to over 20k.
I think this would be enough for today to cash out!
I sent all my documents, and few days later i went to attraction park, "the Efteling" with my girlfriend and told her everything.
She was suprised and said 20k euro, U going to save 18k for the future to buy a house.. I said, "ok i promise".
But the story doesnt ending here. I also a 'bad' story. I sent the 18k to a different bank account number of mine but, it's locked and dont have access to this money.
Few months later I found a leak on how to access this balance by mobile phone app. So played out like 9k euros from my bank account to Casino B. Casino B was that biggest catch ever. I have screenshots saved on my computer.
My balance went from 8-9k to 95-96k by playing different games, i also streamed this. I withdrew 50k as well, so my balance was like 46k wanting win 100k in my mind. But then i lost my mind and didn't won anything! i didn't cash out anything! I ended up cancelling my withdrawal and played it all, game over..
So, i've a good story and a bad story in 2016
But the Bank where i found this leak sent my 9k euro back to my account because they said that was there fault that i have access to it. But i also had a big phone bill that needs to be paid for over like 5k total. So, until now i have about 12k in my bank account left for my new home. Goning to move into a new house soon and start fresh.
I have a company that controls my money and i am satisfied now. I receive an allowance every 2 weeks to spend to casino games and everything else i need to buy. My dream is to cash out jackpots but when will it all stop?
Who knows.. I still enjoy playing and i am still alive, will continue..
"It was back in 2016, Summertime.."
Back to articles