Back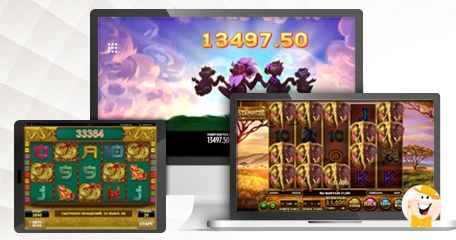 One of our members has just celebrated his 9 year anniversary, here at LCB. Streenger, a Sr. Member, registered at LCB on February 5, 2009. He posts on a number of topics, but recently enjoyed sharing several screenshots of his casino wins, with friends on the forum. He is last week's Big Winner!
Streenger lives in Russia with his loving wife of 13 years. He works on TV. Now, don't be thinking about asking him to introduce you to a producer or director, so you can become a star. His is much too busy for that, he's a Video Engineer.
Our member told us, "I play at many online casinos." Last week, he chose 2 casinos to make a deposit. The first deposit, with a bonus, was made on February 8, 2018, at Bob Casino.
Streenger decided to play "Lucky Coin" a video slot from Amatic. "A Chinese-style slot with 5 reels and 10 paylines." "During one spin a player can win up to 4,500 credits." "When 3 or more scatter symbols appear in one game, 15 free spins are awarded." And wouldn't you know what happened. During one game, all 5 scatters, dropped down in front of him.
We asked him, how did it end and he said, "I wager all bonus, cashout 37000 rub=616 US dollars!" Nice win Streenger!
After completing the withdrawal process, he continued to feel lucky. "What should I do, he thought." "What else, keep playing!" He made another deposit, this time, without a bonus and at a different site, BetChan Casino.
The first game he played at BetChan was "Stampede", a new BetSoft game. Well, the elephants fell, many, many elephants fell, it is a stampede, with the big money, total credits shown in the middle of the screen, 21,600 rub.
Streenger said, "When I saw the elephants, I JUMPED!" We understand why, Streenger, that's a lot of elephants! Then he played "Pink Elephants," from Thundercick! Another elephant game!
Does this guy have an elephant fetish? Three peanuts cracked and triggered the free spins, ending with this total, 13,497.50 rub! In the end, Streenger told us, "no bonus, cashout 40 000 rub=665 US dollars."
What, he cashed out a total of $1,281.00! Congratulations Streenger. Who ever said, "You should stop while you're ahead?" It wasn't Streenger......
"recently enjoyed sharing several screenshots of his casino wins"
Back to articles