Back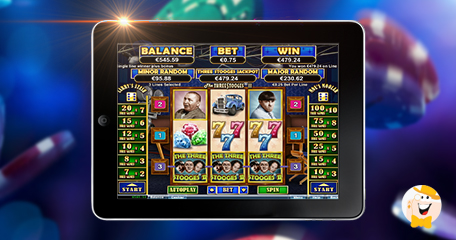 The gambler gobbles up free spins and no deposit bonuses like a delectable gourmet dessert. On the hand the max cash-out is miserly and there is this gnawing concern that dances around in their heads "what if I win a jackpot" but it is quickly dismissed as we merrily spin away. Ah, those terms and conditions can be the death of us as that moment of victory suddenly turns to complete defeat.
LCB member since 2012 Sapit222 experienced the euphoria of a random jackpot to only watch it slip through his hands. Playing the Three Stooges slot, it could be straight out of a scene of the classic television comedy show – Curly wins the big one and buys a round of beers for the house when Moe comes up behind him, clunks the side of his head with a frying pan shouting "YOU ONLY WON $50!"
His bittersweet win happened at Casino Extreme and yes, extreme, it truly was when the free spins bonus triggered the Three Stooges Jackpot for €479.24. Sapit222 sadly enough, like the fictitious story of Curly can only walk away with 50 Euros. He shared his winning screen shot at the LCB forum and I was able to do a follow up with him.
Swedish born, he could have sorely used the extra cash as he currently is unemployed and actively "Looking for a job". Thankfully it was not his biggest win and has had the pleasure of winning more cash than this jackpot was.
Besides playing online I asked if he ever goes to the land-based casinos:
"Yes, i have been to a few. Mostly to Casino Cosmopol in Stockholm"
A good sport about it, he is not bitter after all, something is better than nothing. In his free time, he likes to spend it with his girlfriend and daughter watching films. At least he is not unlucky in love!
"walk away with 50 Euros"
Back to articles