Back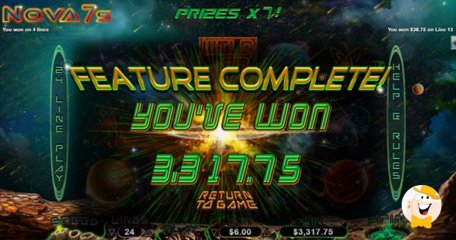 The month of April is a great month for one of our LCB, 'Hero Members!'' She had to make several withdrawals this month to collect her winnings. So, there was no doubt that she was our April's first, 'Biggest Weekly Winner!"
Krystalkitty, aka, kathy.anderson had some of us doing a double take when she recently, posted screenshots on the forum. The first screenshot was a wonderful surprise to us and undoubtedly to kathy too! She was playing RTG's, Nova 7s and hit the bonus round.
At the end of the bonus, the following statement appeared, 'FEATURE COMPLETE, you've won $3,317.75!" This was great, but it was just the beginning! Her next win was much smaller, $413.76, also on Nova 7 and soon after, our winner decided to cashout, leaving some playing cash behind.
The following day, we were surprised to see her post another screenshot. Along with the screenshot she said, "Withdrew a nice amount of money, and get some to play with and then got this:" A nice win from the bonus feature of 'Shark School' for $1,392.88!
The next screenshot our hot spinner posted, left us almost speechless. It was a single line winner, on a $5 spin! The win totaled $3,365.25 on Ronin! Now, you'd think this was time to count our blessings or count our winnings, but she continued to spin. When she hit the single line win on Ronin, she said, "Guess you just never know."
Believe it or not, our Hero Member continued to spin and several hours later, posted another screenshot. This one was from Ricky Valens, La Bamba. This was a $7.50 single spin with a reward of $2,250.00.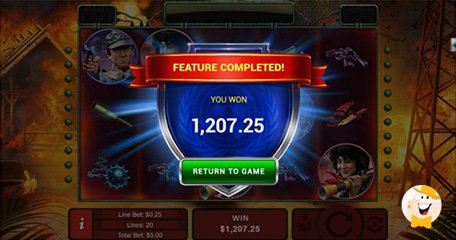 Kathy was not ready to call it quits and I guess she knew best. On April 1st, she posted her final screenshot from the RTG game, Fantasy Mission Force! The win was on one of the bonus features an ended in wins totaling, $1,207.75. After the screenshot, the winner posted, "Here is another great screenshot on the new game! I bet I got over 100 free spins. It's called the Kaboom feature. Like it a lot:)"
Wow, over 100 spins, sounds like a great game!
We asked Ms Anderson how much she cashed out and she replied " I never kiss and tell;The casino and I are the only ones who know what I withdraw:)"
This is the second time our member was playing at Grande Vegas Casino when she was winning, so we asked her if this was her favorite casino and she replied, "Is Grande Vegas my favorite? At this time I would have to say YES! RTG are for sure my fav Platform."
Even though we don't know exactly how much our big winner cashed out. We can say for sure that the amount was big! Did she pick all the right games? Were all the games, the right games to play that day? We may never know! In our member's case, there is only one thing that we can say for sure. When it rains it pours!
Congratulations girl, great job!
"The first screenshot was a wonderful surprise "
Back to articles