Back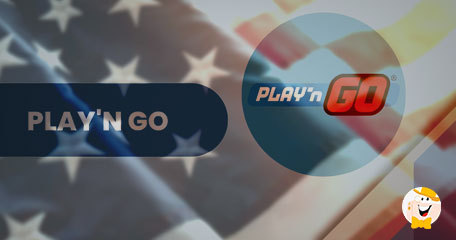 Play'n GO, the foremost provider of casino entertainment worldwide, has officially introduced its acclaimed slot titles to the eastern U.S. state of West Virginia, marking a significant milestone.
Launching initially with BetMGM in the state, players there can now immerse themselves in Play'n GO traditional releases such as Book of Dead Reactoonz, Boat Bonanza, and the recently nominated game of the year, Gerard's Gambit.
This expansion into West Virginia marks the fourth US iGaming state where Play'n GO's games have received licensing, following successful ventures in New Jersey, Michigan, and Connecticut.
What Was Said
Magnus Natt och Dag, Commercial Director North America at Play'n GO, says that are happy to extend game offerings to users in West Virginia, and they have every confidence that customers in this region will enjoy interacting with their games. Play'n GO takes pride in producing games that keep users' attention and entice them to return for more, and they are optimistic that they will replicate success in West Virginia. Achieving such a milestone in a regulated market has always been Play'n GO's central focus, and they are happy to embark on this experience in West Virginia.
More Info on the Brand
Play'n GO stands as a preeminent force in the realm of casino entertainment software providers, setting the standard for immersive gaming experiences. Renowned globally, Play'n GO offers a diverse array of cutting-edge slot titles and casino games that captivate players with engaging gameplay and stunning visuals.
What distinguishes Play'n GO is its commitment to innovation and quality. Their portfolio boasts a rich collection of games, ranging from classics like Book of Dead to inventive releases like Reactoonz and Gerard's Gambit, which earned a coveted nomination for the 2023 Game of the Year.
With licensing in key iGaming states such as New Jersey, Michigan, Connecticut, and now West Virginia, Play'n GO has established itself as a trusted name in the industry. Players and operators alike value the brand for its reliability, seamless integration, and dedication to responsible gaming practices.
Play'n GO's success is underpinned by a team of experts who are passionate about crafting experiences that resonate with audiences worldwide. Their foray into new markets demonstrates a forward-looking approach and a commitment to providing top-tier gaming content.
In choosing Play'n GO as a software provider, businesses in the casino industry gain not just a partner, but a catalyst for innovation and a guarantee of exceptional gaming experiences. With Play'n GO, the future of casino entertainment is in capable hands.
Source:
"Play'n GO now live in West Virginia", playngo.com, September 13, 2023.
"significant milestone"
General Gambling News
Back to articles