Back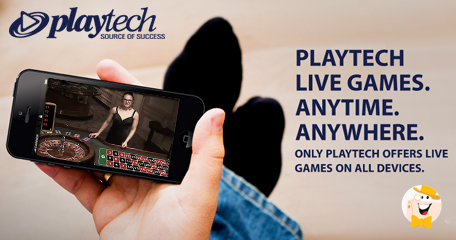 Online gaming software supplier, Playtech, has just expanded its live dealer content by tacking on a brand new ROULETTE product, developed with the aid of its licensees. It serves as an HTML5 game, and its official launch comes after it has been subjected to user experience testing, and regular analysis over the course of the year.
This latest roulette product has already seen much success since its launch. It has led to longer session times, a rise in the level of player engagement, and increased revenue.
Some features users can look forward to include easier navigation, the option to play in portrait or landscape mode on mobile devices, personalized views, and more!
Playtech's new product will not replace the existing one, but has instead, been launched alongside it. However, a majority of users have already been demonstrating a trend of switching over to the newer product within a couple of days.
According to head of innovation for Playtech's live dealer division, Kevin Kilminster, "We focused on roulette because it is our primary, premium game. We worked very closely with our major licensees to create what we firmly believe is the best performing product on the market."
Kilminster continued, "This has been highlighted by the huge demand we had for the product just 48 hours after it launched across the network," he said. "The response has been phenomenal with players immediately switching from our previous live roulette to our new HTML5 product and with incredible results for licensees. Players are more engaged than they ever have been and can now enjoy the best live roulette experience on the market."
Source:
"Playtech launches best-in-class HTML5 Roulette" playtech.com, November 11, 2016.
"Playtech, has just expanded its live dealer content"
Casino Games
Casino Software
Back to articles