Back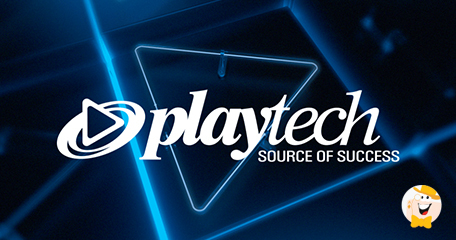 The provider of unique gambling tech solutions, known as Playtech, has recently confirmed that they have decided to commence exclusive negotiations with a consortium, regarding the potential $200m sale of its financial trading division.
The division in question is Finalto - formerly TradeTech - for which a management consortium backed by Israeli investment and insurance companies have made a cash offer, with $170m to be paid upon completion of the deal, while...
...of the fee, a further $110m of capital required to run the business will be transferred once the sale is completed.
This recent development occurs after the group confirmed negotiations concerning a sale of the division were proceeding earlier this month, advancing the company's plan of simplifying its business and disposing of non-core assets.
Commenting on the sale talks, the company clarified:
"As Playtech has announced previously, including in its trading update on January 12, 2021, it is a strategic focus of the company to simplify its business and dispose of non-core assets, and as such, it has been continuing to evaluate all options for Finalto."
And then added...
..."Whilst discussions are progressing, there can be no certainty that any transaction will be forthcoming nor on what terms it would occur. A further announcement will be made if and when appropriate."
As for the consortium, it comprises private equity firm Barinboim Group, then merchant and investment banking business Leumi Partners, as well as The Phoenix Insurance Company Limited and Menora Mivtachim Insurance Limited.
Finalto is a technology-based division in the contract for differences (CFDs) and financial trading industry which operates on both a B2B and B2C basis.
At this point, its performance had improved significantly in the first half of the year, benefitting from increased market volatility and trading volumes, however, after markets stabilised in the second half, the division's performance was weaker for that period.
Playtech has been evaluating the future of its trading division for more than a year, and for the period ending December 31, 2020, it confirmed that it had a "very strong" year driven by an exceptional performance in the first half of the year, followed by a challenging H2.
The solution giant regarded that there was no assurance that any transaction would result from the exclusive talks.
Still, Playtech confirmed the simplification of its operations could be seen in the $10m divestment of YoYo Games - part of the discontinued casual and social gaming division - to Norwegian software business Opera earlier this year.
Source:
"Playtech in talks over $200m financials division sale", igamingbusiness.com, January 25, 2021.
"the potential $200m sale"
General Gambling News
Back to articles