Back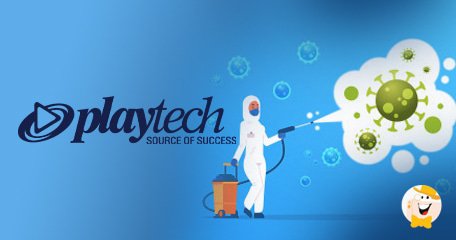 Playtech has just released its financial report that sheds some light on the effect of the coronavirus on its business. The operator is dealing with Covid-19 more than successful with some verticals showing a slight decline.
Details on the Performance
First and foremost, the operator accentuates that decrease will certainly affect its operation. It issued the statement:
"Playtech is working to protect its cash flow by pro-actively managing its capital expenditure and working capital as well as identifying opportunities for cost savings that will not impact the long-term success of the Company."
The provider has emphasized positive figures for online casino competitions. It noted:
"Playtech's Poker and Bingo businesses have seen increases in activity in recent days following the restrictions on physical movement put in place by various governments. The company believes there is a risk that player behavior changes the longer the COVID19 situation continues."
Despite the positive performance of the online casino sector, Playtech warns about possible issues. It has reason to believe that live casino operations will face some restrictive measures from the government. If the county introduces a "Shelter in Place" solution, it could cause additional problems for the provider.
According to the notification:
"Playtech's facility in the Philippines has been closed with traffic being redirected to other facilities. While its facilities in Riga and other locations currently remain operational, there is a risk that these facilities will need to close in the future."
Other Figures
Sports betting used to be one of the key sectors for the online casino operator. With the absence of sport betting competitions, customers don't visit the platform anymore which will lead to enormous losses for the provider. It additionally observed:
"Playtech estimates this business will generate a loss of €4 million of Adjusted EBITDA per month before mitigation."
The operator is also known for holding some of the top-performing operators across the European continent. Following the closure of Italia based Snaitech, Playtech will face a total loss of €3 million of Adjusted EBITDA a month before mitigating actions. Another operator called HPYBET closed in Austria and Germany, will have a decline of €0.5 million Adjusted EBITDA a month during the isolation period.
However, some operators are still resisting the consequences of global infection. Sun Bingo hasn't been affected recently and TradeTech has recorded an increase in performance over the recent period. Its adjusted EBITDA has crossed the level of €30 million in 2020.
Source:
"Playtech updates investors as it rides coronavirus wave", Derek Tonin, calvinayre.com, March 19, 2020.
"the effect of the coronavirus on its business"
General Gambling News
Back to articles