Back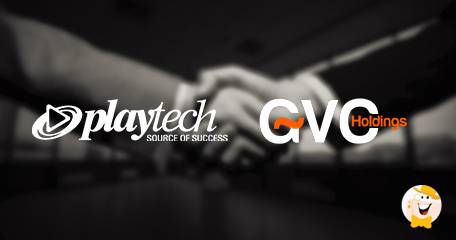 Producer of software solutions for online casinos, poker rooms, bingo portals and sportsbooks, Playtech, has entered into an agreement with GVC Holdings. The partnership includes full-scale inclusion of betting products onto some of the most popular gaming hubs such as BetBoo, CasinoClub, bwin, Ladbrokes Coral etc.
The aggregator will also supply service betting terminals across the UK, Ireland and Belgium. Kenneth Alexander, CEO at GVC said in an interview:
"We are delighted that we have been able to agree a long-term relationship with Playtech. Even more of our customers will now be able to enjoy content from one of the world's leading suppliers of high-quality gaming product. At the same time the added flexibility around migration of technology platforms enables us to accelerate the integration of Ladbrokes Coral."
Mor Weizer, CEO of Playtech, replied:
"We are pleased to have reached a new agreement with GVC, which expands on the successful partnership we have established with Ladbrokes Coral over the last six years. This is testament to the strength of the Playtech proposition and we look forward to supporting GVC over the coming years."
'Significant Extension'
Apart from emphasizing the company's recently published financial results, Weizer is also focusing on long-term arrangements for the group – thanks to this extension, the developer will promote a range of products on both globally and locally established brands until 2025.
GVC Holdings is well positioned in the industry, primarily thanks to its proven collection of content and offerings, added Weizer. He continues:
"We do believe, following a number of acquisitions including Snaitech, we will be very focused on organic growth and we expect a lot of organic growth in the coming years."
Busy Year Ahead
In the previous months, the Isle of Man-based software company has acknowledged Betfred as the winner of the Annual Playtech Award for 2018, mostly due to its commitment to make live casino experience more player-focused. While Buzz Bingo and Paddy Power Betfair received the needed recognition for an impressive KPI policy, it's Betfred who deserves special appreciation.
Lucy Owen, head of account management at the company, said of this occasion:
"Choosing a winner proved more difficult than ever this year, which is why we were particularly keen to recognise Buzz Bingo and Paddy Power Betfair too. Our collaboration with Buzz Bingo is still a very new venture, whilst Paddy Power Betfair is one of our longest-standing partners – but at both ends of the spectrum there have been some fantastic results in 2018."
At this year's Gaming Intelligence Rewards, Playtech has been shortlisted in a record-high six categories… however, the group has won three rewards plus addition three entries in the GI Hot 50 list.
Source:
"New long-term agreement with GVC until 2025", playtech.com, February 28, 2019.
"Playtech, has entered into an agreement with GVC Holdings"
General Gambling News
Back to articles