Back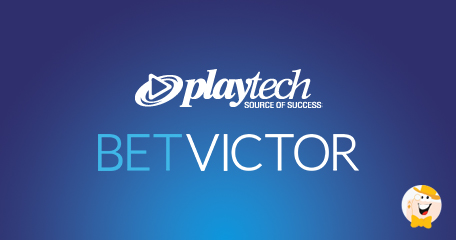 Playtech, a top-tier provider of gambling content, has just partnered with the BetVictor Group, one of the most powerful online gambling brands in Europe. Based on this deal, the company will feature its content to UK customers. 
Under the term of the deal, Playtech Casino and Live Casino games will be made accessible across all the platforms that the BetVictor Group licenses and works in the UK, including BetVictor, Parimatch, Heart Bingo, and talkSPORT BET which will be launched very soon.
BetVictor Group players will also gain access to Playtech's complete suite of titles, along with messaging and promo functions. Players can also look forward to three tables devoted to the World Cup 2022, which will be introduced later this year and will come at the same time as the tournament.
The partnership was closed on October 24th and this is the first time the two leaders have tied in the UK market. BetVictor Group also plans to go live in new markets, including Ontario with the BetVictor B2C brand and Germany via the BildBet brand. However, the future will bring even better opportunities for both companies and closer chances for cooperation. At the same time, Playtech will present its games to more customers than ever before.
BetVictor is focused on safe gambling promotion alongside innovation and integrity. The company already offers more than 3000 casino games that cater to various players.
Impressions from the Companies
Speaking on the new agreement, George Voyatzis, VP of Commercial at Playtech, says that the company looks forward to working with BetVictor, one the leading gambling companies in the world. This agreement is of great importance for the company, giving it the means to reach more players than ever before thanks to the innovative games across the UK. It is important for Playtech's success to have the ability to establish and keep partnerships with fellow leaders in the sector, so they are delighted to be working with BetVictor, whose strong commitment aligns with their own.
On the other side, Turlough Lally, Director of e-Gaming, BetVictor, said:
"Playtech is a long-standing key player in the industry, and we are very pleased to be embarking upon this new partnership with the company. Through the partnership, we will expand our Casino and Live content offering and product range to our dedicated players across the UK. In the future, we hope to further strengthen this new partnership, expanding into new markets together, and delivering more exciting and innovative content to our customers across the globe"
Source:
"BetVictor Group and Playtech join forces to launch Casino and Live Casino content across the UK", playtech.com, November 10, 2022.
"across all the platforms"
Casino Software
Back to articles