Back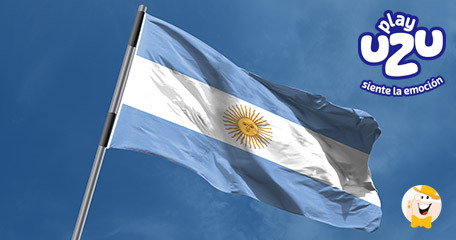 SkillOnNet announced another major milestone in which its company-owned casino brand secured entry into a continuously growing market in the LatAm region.
Entering Promising Province!
The SkillOnNet online casino brand, PlayUZU, is now live in the province of Buenos Aires City, Argentina! This move comes after the company secured a license from the competent authorities of the province to operate in the market.
As part of the announcement, PlayUZU stated that after a successfully completed verification process, the company received a license from the Lottery of the City of Buenos Aires (LOTBA), the city's gaming authority.
PlayUZU has established a partnership with Buenos Aires Slots, one of the largest local brick-and-mortar gambling operators, to serve as its local licensing collaborator.
''Buenos Aires City is one of nine jurisdictions that has launched online casinos in the country.''
This marks the most recent step in PlayUZU's strategic growth in the Latin American market. The Spanish-language casino affiliated with PlayOJO, shares the same ethos of being an equitable casino. It provides cashback on every spin, pays out bonus winnings in real cash, and does not impose any wagering conditions, just like its counterpart, PlayOJO.
Ideal Partnership
The partnership with Buenos Aires Slots not only provides casino patrons with a comprehensive omnichannel experience but also opens up opportunities for both operators to engage in cross-marketing. BuenosAiresSlots, a local entity, possesses three gaming establishments situated in the densely populated suburbs of Buenos Aires.
Helena Rico at PlayUZU said: "This marks an important milestone for our company, and we are excited to expand our business into a new market. We are grateful for the hard work and dedication of our teams, and we are looking forward to providing our services to the people of Buenos Aires. BuenosAiresSlots is a recognized and respected name, and we look forward to growing the PlayUZU brand in the region and exploring opportunities together."
Sergio Revilla, at Buenos AiresSlots added: "We were cautious when it came to choosing an online partner, but we knew we had found the right one when we started looking at PlayUZU. It's backed by SkillOnNet, which is one of the biggest online casino software providers globally, whose name is synonymous with quality. They're also very serious about localization and providing a gaming experience that's tailored to Buenos Aires City. We also liked the sense of fun and fairness of the casino, which we knew would be a hit with Porteños, as residents of this city are known."
Source:
''PLAYUZU GOES LIVE IN BUENOS AIRES'', igamingsuppliers.com, August 30, 2023.
General Gambling News
Back to articles