Back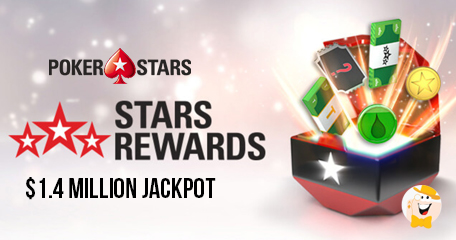 An ongoing promo down at the busiest gaming venue with online poker, casino and sports ever, PokerStars, has widened its list of millionaires by congratulating casino player, BRAER_71RUS, who nailed a heavenly USD $1,425,373.03 prize after a session on Matchday Millions. The dream-come-true moment happened precisely on June 20th, but we had to wait the official confirmation to announce it in our glorious news section, which, by the way, is close to reaching its 10,000th edition (9,954 articles found at the time of writing)!
To become a millionaire with just a click of your mouse has become quite normal in the 21st century, and there are many PokerStars players to prove it. The platform can pride itself on making six digit dreams come true, since punters have been scoring huge jackpots since January 2017 at the joint, not only on poker, but slots and other table games as well. Some slot games, such as Millionaires Island and Stars Mega Spins have paid out seven-figure prizes to casino players all over the world.
The next winner might as well be you or at least someone you know. To start, you will need to download the platform, but from there on, the opportunities to win are gigantic. After picking your favorite gaming category upon landing and installing, the site takes you straight to special offers, which include multi deposit welcome offers, daily jackpot challenges, live blackjack goals and various Stars Rewards. However, if you want to go for the big one and acquire large sums reaching at least $1 million, try one of the high-paying games like Mega Fortune, Genie Jackpots, Arcade Bombs, and three others that we already mentioned above.
Want to learn more about Millionaires Island and Stars Mega Spin jackpot slots? For starters, both games are developed by Proprietary, as part of the in-house game development. The slots share a linked Mega Jackpot and a fantastic combination of bonus features and exciting gameplay. Little to say is that releases are available to play on desktop, web and mobile, offering slightly different bonanza from jurisdiction to jurisdiction. In Italy for example, the main prize on PokerStars.it carries fruitful €1 million.
"nailed a heavenly USD $1,425,373.03 prize"
General Gambling News
Back to articles