Back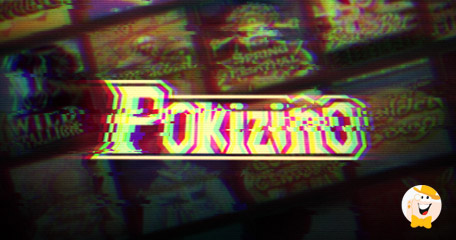 Players are always welcome to share their experiences with other online casinos, even when they are not listed on LCB. Our team puts all the effort to help them fix the issue and get their money. Most often the problems have to do with withdrawal processing or unresponsive customer support.
From time to time, not so often, luckily, a consumer simply cannot cash out their winnings because it turns out that they were playing counterfeit games- without knowing so, of course. That's precisely what happened to one of our members when visiting Pokizino Casino.
Certain Discrepancies Spotted
On May 26, 2023, our member created a thread Pokizino Casino Complaint. He played Queen of the Nile by Aristocrat but didn't have any notable wins. Later on, he opened a paytable, only to discover that "it didn't double the win when the substitute came and didn't triple the win when on the free spins".
Based on the member's own calculations, the payout was short "a HUGE $1.675 over a full day's play". Making the situation even more awkward is the fact that he had actually managed to cash out from this casino before, but this time, as he suspected was not a "withdrawal issue as such", but something else.
Even though this brand is not listed in our directory, our moderator promised to look into it. Having carefully read our member's complaint and analyzed the attached screenshots, another member of our team explained that Aristocrat games hosted at Pokizino Casino are not genuine.
As he pointed out, the game our tester played, along with a couple of other releases such as Choy Sun Doa, Red Baron, and others were discontinued by the provider a couple of years ago. This means that a casino that hosts them actually offers pirated versions of original titles.
How to Recognize Non-Genuine Games?
The very thing our member did afterward, paytable analysis, is something each player should do BEFORE pressing the "SPIN" button. Other telltale signs include an awkward interface, non-functional help buttons, and visuals that differ from the original.
Furthermore, by checking the inner components of a game, a player can tell whether a game is hosted from a genuine and legal server. Also, certain games have country restrictions imposed by the provider itself. So, if a player can launch a game that's prohibited in their country, chances are it's a fake one.
For some reason, Aristocrat is among the most common targets of providers of counterfeit games, so if that's your favorite studio, make sure to double-check the games. Our highly experienced team has so far caught several operators trying to get away with non-genuine products, so if you are interested in more details, read the following reports:
Sometimes, the investigation has a happy ending, like in this situation:
Have you had any similar experience with an operator? If suspecting that there may be irregularities, feel free to share your doubts with our team so that we can investigate.
Gamble responsibly!
"playing counterfeit games- without knowing so"
Casino Warnings & Rogue Reports
Back to articles