Back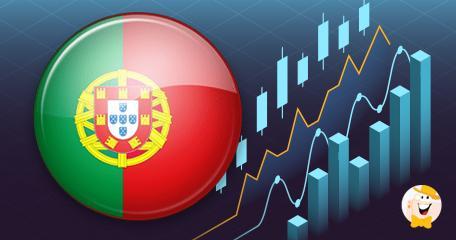 Land-based casino industry in Portugal is fine and well, if a recent report published by country's regulatory body is anything to go by. It marks an improved annual performance of a 3.1 percent leap in revenue compared to 2017 for a total gross gaming revenue of €318 million.
As Europe's western-most country casino scene thrives, the only thing that could potentially jeopardize its steady growth is - online gambling!
All Are Winners...But One
By far the biggest contributor to the total annual revenue is Stanley Ho's Estoril-Sol chain of casinos, that continues to dominate the Portuguese market. Its yearly turnover was €197 million, which is a 2.4% rise compared to the year prior.
The casino that saw the biggest increase - albeit a modest one - was Solverde Group, whose 4.8% growth amounted to €93.6 million in revenue.
In fact, virtually all casino operators and their properties can boast an overall improved financial performance in 2018...
...except Pestana Group whose casinos' revenue plummeted by 3.1% to €8.4 million.
Influx of Big Names
2018 implies even better times ahead for this country on the coast of Atlantic Ocean, not just for land-based venues...
...Although, quite clearly, Casino Portugal has an upper hand when it comes to partnerships formed: world-renowned supplier of casino solutions, Pragmatic Play, has entered a cooperation with the said casino for delivery of online content.
Not long after, they boosted their presence in the country by entering the similar agreement with Estoril's online subsidiary Pragmatic's Chief Commercial Officer, Melissa Summerfield, said that both operators are two key brands in Portugal and that this will be the first time their video slot games will be made available to players in this country.
Last summer, upon entering the market for the first time, The Stars Group chose NetEnt to be their first official products supplier for the PokerStars Casino Portugal website. Carl Silverstolpe, MD of NetEnt Malta, said on the occasion: "I am very pleased and proud that The Stars Group have selected NetEnt as their very first go-to-market partner for the regulated market in Portugal."
Following Their Neighbors
It can be said that this country's casino industry follows the same pattern of that of neighboring Spain, whose gaming verticals - all of them! - marked a substantial growth in 2018.
In the third quarter, sports betting, online poker, slots, table games and even bingo, all came easily on top of year-to-year revenue statistics that - looking at overall performance - rose by an amazing 29% on an annual level.
This is explained largely by several factors...
...first and foremost, the World Cup mania that prevailed even long after Spain's national team was dumped out of the competition and kept punters placing sports wagers. Secondly, the financial success of this magnitude also goes down to well-placed marketing campaigns on all channels, with operators spending 56.3% more on ads than last year.
These positive figures resulted in Spanish authorities constituting a new regulatory body that would oversee the general implementation of online gambling regulations in the country.
Source: 
"Good show by Portuguese casinos in 2018", Niji Ng, europeangaming.eu, January 21, 2019.
"Portugal is fine and well"
General Gambling News
Back to articles